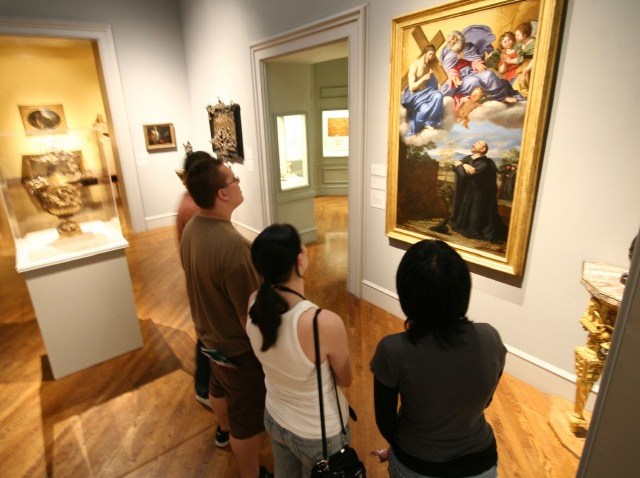 When a museum blooms into a campus over the years, with not just one but several buildings, and not just a few dozen but hundreds of important pieces of art from several periods, it is exhilarating, yes. But also challenging, in a way, to know all that is going on around the campus, and in those buildings, and when.
Enter the new Los Angeles County Museum of Art app Mobile LACMA. It's free, it's for iPhone, Blackberry Torch and Android versions are to come, and it was just announced, meaning that if you're one of the first to get it you can always keep that "early adopter" pride about it.
Not only does it offer a map and gallery tours and a daily roster of goings-on, but there will be artist interviews and other goodies as well. Loads of good stuff in fact, and information that will help you get around and get to what you want to see and know about what you're looking at, once you're looking at it.
LACMA, already making our 2011 smarter *and* snappier. It's all good.
Copyright FREEL - NBC Local Media