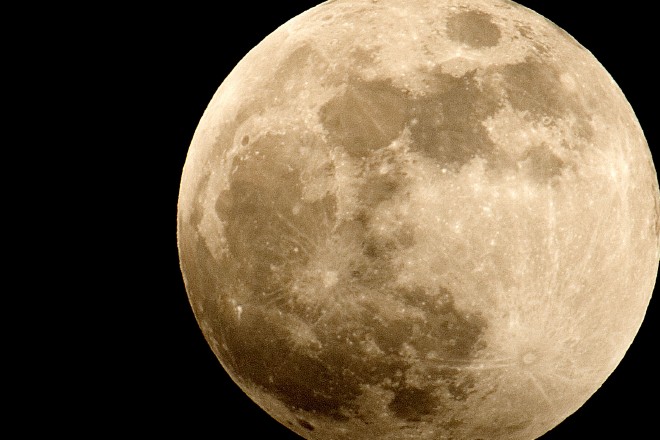 We can all agree that the moon plays a large role in our daily lives. Maybe we don't have quite the bond with our lunar satellite that, say, the tides do, but we're not judging. And we'd certainly never attempt to come between the tides and the moon.
But the centerpiece of our night sky doesn't always get props for the other things it impacts here in our neighborhood. (Our neighborhood=Earth.) We especially like to make note when those moon-impacted things tend to be offbeat or unusual.
Like, say, a restaurant menu.
mar'sel at Terranea Resort in Rancho Palos Verdes is now offering a lunar-lovely menu that is only available during moon rises. We like this idea for a number of reasons. One, it is only available for nights when the moon rise is visible, meaning it isn't on all the time, which just makes it all the more desirable. Two, it makes one have to pay attention to the moon's calendar, which one likely doesn't do nowadays, or not too often at least.
And three? The menu itself is tempting. Moon Doggies -- homemade lamb sausages with some peppery goodness -- are on there. And the fancy moon pie for desert is called Dark Side of the Moon. There are other lunar-themed bites on the special list.
Best of all, possibly, is that mar'sel has the moon calendar right on its web site. Meaning you'll be able to check the moon rise and make your reservation at the same time. That's handy, and an opportunity that doesn't come along too often.
For more on the Fly Me to the Moon menu, contact mar'sel.
Copyright FREEL - NBC Local Media