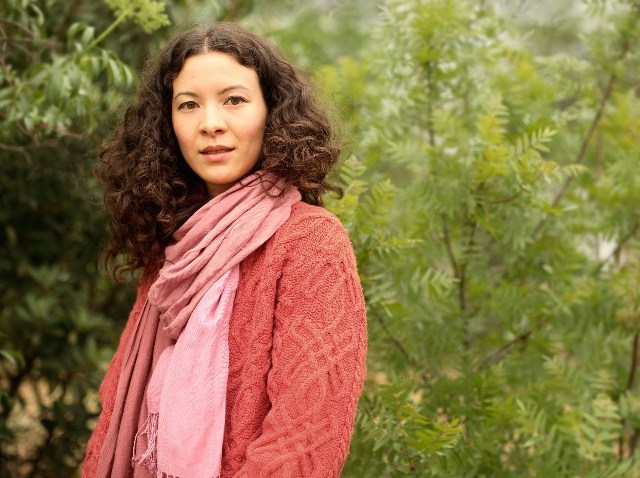 The sounds of Topanga Canyon are different for everyone.
We don't call the canyon home, sad to say, so we wouldn't claim to be an authority on what the canyon sounds like. But, being a regular Topangan-for-a-day-er, three favorites do come to mind: brass chimes, an ocean-y wind blowing through the top of those hill-filling oaks, and any song by Linda Perhacs.
So when we learned that Topanga's own Ms. Perhacs will be playing the New Los Angeles Folk Festival, along with other local favorites like Mia Doi Todd and the LA Ladies Choir, we felt as peaceful and happy as we do when we're sitting off Topanga Canyon Boulevard, listening to both chimes and wind at the very same time.
There are a whole bevy of singer-songwriters lined up for the Saturday, Aug. 7 festival, which is a full ten hours long. Nice. Time is 2 p.m. to midnight, the place is Historical Marker 157. Ticket price is $15, and plenty of experimental vibes are promised.
We'll add that if you're into a full-on locals weekend, best get to the zoo on Friday, Aug. 6 for Local Scene Night. It'll be a mix of styles. There will be koalas nearby, too, always a plus.
Folk has certainly gone urban, successfully, and we don't need to find its spirit in our city's canyons and hollows, as was the case for many years. But how we'll keep away from a Topanga drive on the Sunday following the show is beyond us. We won't be able to resist.
Copyright FREEL - NBC Local Media