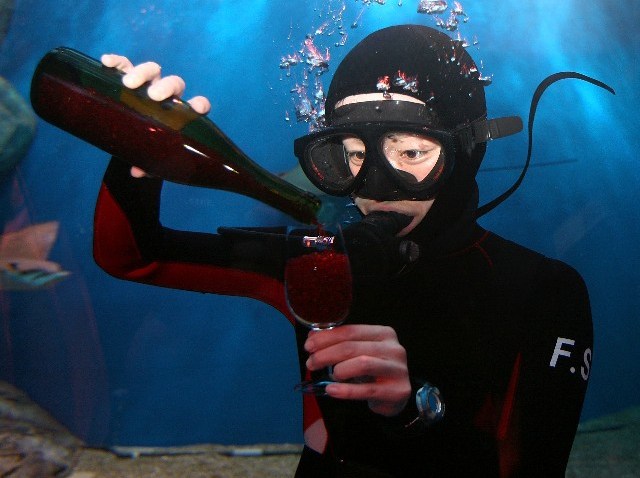 When Beaujolais Day happens, people will greet the event in the most memorable and celebratory of ways. Like sipping it beneath the waves of an aquarium in Tokyo, as was done a few years back. Or throwing a lavish party in the libation's honor, as is done, annually, in cities around the world.
And if you're firmly in the camp that the holidays arrive earlier and earlier each year, and maybe this is something that should be reconsidered, take heart that debut of Beaujolais Nouveau, a wine much associated with Thanksgiving, arrives just a week ahead of the turkey-laden event, and doesn't stick around for too long.
And this will likely be the case with this much buzzed-about beverage a long time to come, seeing as how there are rules about its premiere date.
Which is a good thing, because the anticipation for the spicy autumnal libation builds all through November, until the third Thursday of the month arrives. Which in 2010 is Thursday, November 18.
Beaujolais Passions is a wine-centric party happening in Beverly Hills on Friday, Nov. 19, if you'd like to enjoy the beverage among Beaujolais buffs.
Copyright FREEL - NBC Local Media