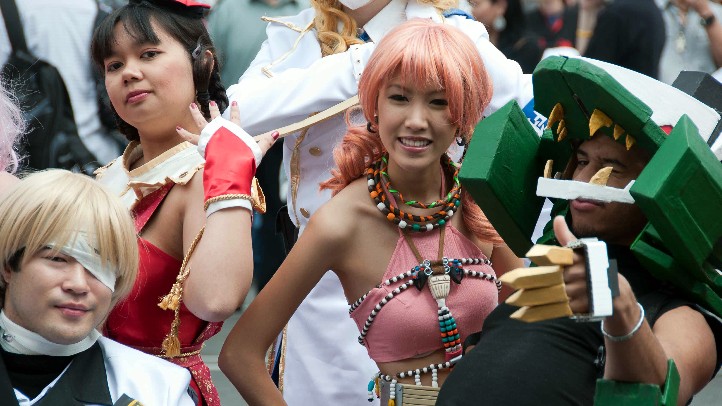 It came as a bit of a last-minute surprise last spring. We're referring to news of the annual Cherry Blossom Festival's postponement just days ahead of its scheduled weekend.
Various factors were the cause. One important reason? Organizers were very busy with Japan relief fundraisers (the one where thousands of origami cranes were made to raise money went ahead a few weeks after the canceled week, which is certainly good news).
Now the Cherry Blossom Festival is back and ready to go in Little Tokyo on Saturday, Sept. 24 and Sunday, Sept. 25. But, of course, September is not cherry blossom time, so the party has a new name: Blossoms in the Fall.
New name or not, a lot of the favorites will be back. The Most Photogenic Dog Contest. The costumed-up cosplay. Taiko drums and tons of tasty dishes for the purchase. A Hawaiian stage and Odori dance and more origami making.
It's a full weekend, in short. And we don't even mind the time-of-year disconnect. Perhaps Blossoms in the Fall could become a standard thing, in addition to the springtime celebration? It isn't in any way a stretch to say that the blossoms arrive in many ways at the fest, and not just on the trees. Making fall, or any time, a perfect time for a springy-nice soiree.
Copyright FREEL - NBC Local Media