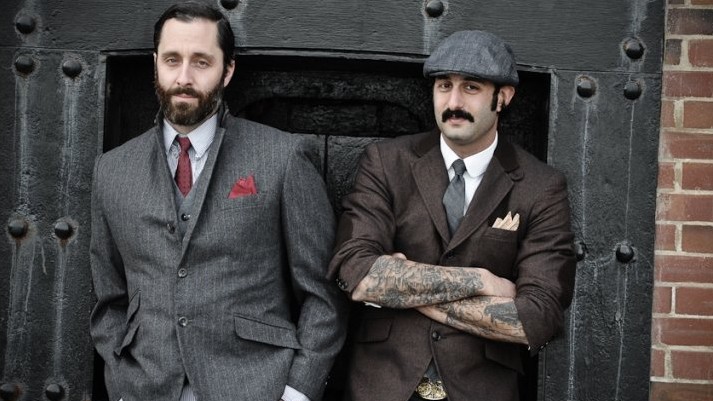 The day after Labor Day is a fine time to turn the mind to evening pursuits. Summer is all about stretched-out daylight activities, but autumn? At least in popular theory? It's a time for being cozy at night. There may be a hot toddy involved, or at least a cocktail. Plus conversation and entertainment.
Meaning the day after Labor Day is a fine time for the relaunch of the Radio Room, The Edison's monthly confab that's high on eclectic entertainment, swank bites, and hobnobbery. The Radio Room went dark about a year or so ago, but it'll be back on Tuesday, Sept. 6. And it's line-up? Lovely.
Lovely beverages will be concocted by The Bon Vivants. Lovely music playing will be courtesy of DJ Jonny Abrahams. And there'll be a peep at "Alchemy & Absinthe" from Kinetic Theory. It'll soon be a fixture at The Edison, but Radio Room attendees get to see what's ahead. (Hint: contortionists and razzmatazz.)
The edibles'll come from Chris L'Hommedieu, Chef du Cuisine at Michael Mina (think caviar parfait, fava bean falafel, and a marinated hamachi crudo. The drinks? Oh, the Bon Vivant-y drinks. Yeah, they're pretty posh. Catching the eye: The Big Six, which has all sort of interesting liquors and is topped off with toasted corn root beer.
If there are four words more autumnal than "toasted corn root beer" we'd like to know them.
Tickets are ten bucks at the door, cocktails are $15 each, and the plates are in the $10 to $15 range.
Copyright FREEL - NBC Local Media