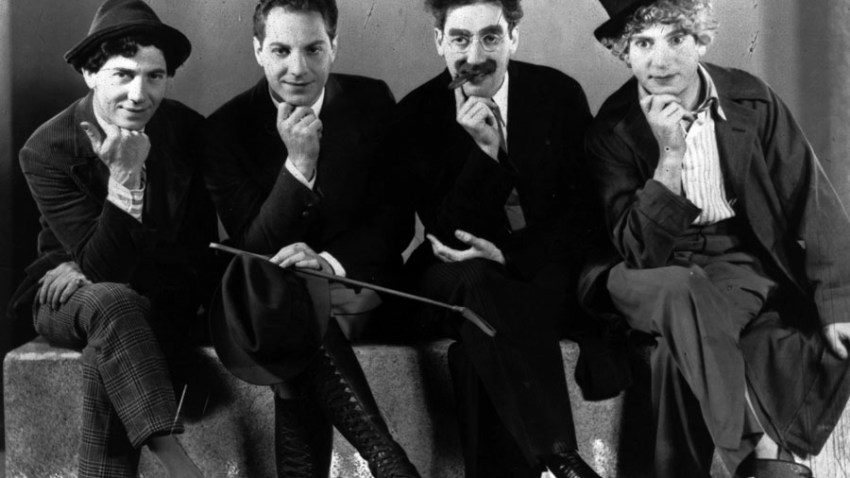 The holidays don't tend to get screwball over time. They start off pretty screwball, for the most part, and only get screwballier from there.
The can of cranberries pop open and go everywhere (you'll be finding them in crevices next June). You put the wrong addresses on the Christmas card envelope (you only need to be one address off for the whole tower to come tumbling down). And the cat's up the tree and won't come out, no way no sir.
So some might say it is redundant to screen a few classic whizbangers at the end of the year, films filled with pratfalls and eyebrow-waggles and antics so antic-y they're clear off the antic-reading scale. But holiday time is screwball time, and American Cinematheque will be running a happy handful at the Aero, movies featuring W.C. Fields and the Marx Brothers and Cary Grant and Rosalind Russell.
"A Day at the Races" and "A Night at the Opera," two Marx merrymakers, are running on New Year's night, Jan. 1. It's also the 75th anniversary of "A Night at the Opera," and Groucho's grandson Andy will be in the house. Could you kick off 2011 in a better way? We're not sure we know of one.
Copyright FREEL - NBC Local Media