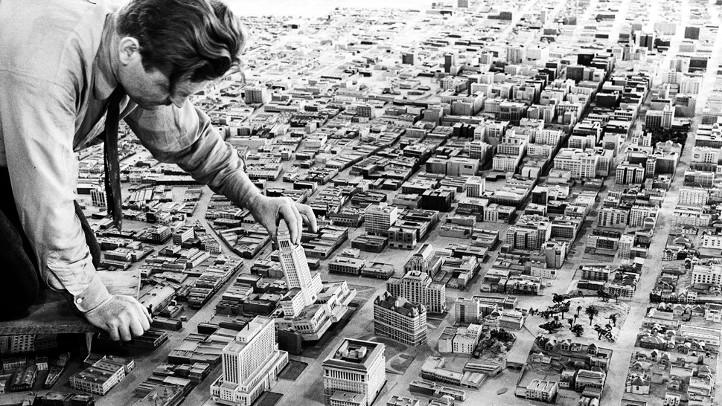 There must be something in the human make-up that makes all of us, and we mean every last single one of us, point at where we live when presented with a map or a globe.
We're very connected to place, is why, even if a particular apartment or neighborhood isn't currently to our liking. We self-identify with our city, too, through sports teams and big happenings -- yep, Endeavour's epic roll would be one -- and all the stories throughout the ages.
And there are few cities in the world that garner such devotion, and complicated feelings, too, as Los Angeles. It's a place with personality -- or is that city-ality? -- which can rankle sometimes as well as inspire true love among the people who live there.
Many of those people will be at the Doheny Memorial Library at USC on Saturday, Oct. 27 going deeper into all that is delicious and dark and history-making about Los Angeles. It's the free LA Archives Bazaar, it is year seven for the event, and over 80 archives will be represented.
What does that mean, exactly? It means that a host of documents and maps and collections and photos will be out for lookie-loos to comb through. You'll have ample opportunity to point and say "that's my street!" we imagine, though you might want to delve into an area that's new to you. Car culture? Crime in the '20s? The making of downtown? With dozens upon dozens of archives represented, you'll be overwhelmed with loads of luscious local information, more than you can handle in a day.
LA is a pretty fine city to feel connected to. We've said it before: It's a lightning rod that people elsewhere sometimes pick on, but once you live here for a spell, you know. You know what we mean by "you know," right? It's a place with city-ality, period.
Follow NBCLA for the latest LA news, events and entertainment: iPhone/iPad App | Facebook; | Twitter; | Google+; | Instagram; | RSS; | Text Alerts | Email Alerts
Copyright FREEL - NBC Local Media