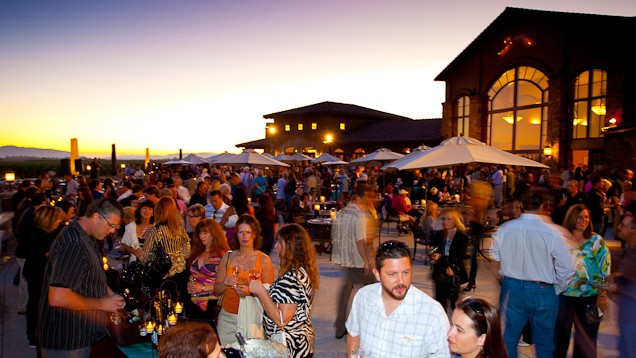 SEPTEMBER SWEET: Once the back-to-school-ing settles down, and the wrapping up of summer vacations and such, many Californians look to that other gift of the fall: wine. Lucky for the Golden State that there happens to be lots of wineries nearby, all getting into the full swing of harvest time and grape crushery and good deals for fans who are visiting during the busiest period of the year. Temecula is gearing up for a fab fall by offering a SIP Passport. The upshot is this: Visit five wineries of your choosing during September for $40. You can use your passport at any time from Sept. 1 through 30. And there are several vine-y spots to choose from.
EXTRA ADDS: There are also deals where you can combine a passport with a shuttle (always recommended) or a stayover in the Temecula area. If you've vowed to visit one of our wine countries at the height of its grape-picking-est season, starting out with a passport is a good way to do so.
LOOKING FORWARD: If you want to actually participate or watch grapes get crushed, there will be lots of opportunities to do so. Ponte Winery will be stomping on Sunday, Oct. 2, and word is the tickets go go go.
Copyright FREEL - NBC Local Media