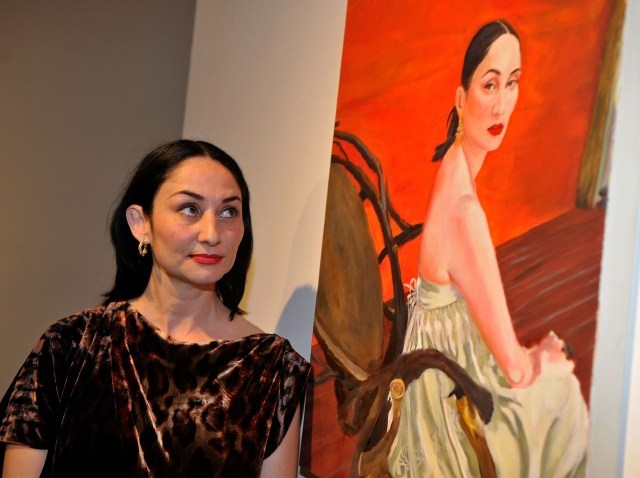 The stylist is rarely in the spotlight.
Well, that's not exactly true; their decisions and choices certainly get written about and pored over, and if they're dressing the biggest stars, they can graduate to household names in certain quarters.
But it is the rare stylist who is photographed or pictured as often as the person she or he is dressing. That is changing, at least through the eyes of Kimberly Brooks. Her show The Stylist Project opened on Saturday, February 27th at Taylor De Cordoba in Culver City, and Dior and Vanity Fair through a big shindig on Monday, March 1st.
Portrayed in paint by Ms. Brooks: Rachel Zoe, of course, with her requisite oversized sunglasses and furry coat; Arianna Phillips, who designed the scrumptious costumes in "Hedwig and the Angry Inch"; and fashion-forward thinker Rose Apodaca. And many other sartorially minded players in the modern movie, television and runway scene.
Copyright FREEL - NBC Local Media