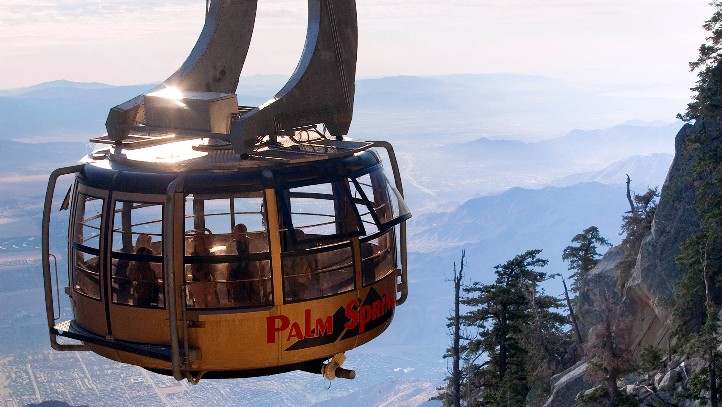 SUMMER SWEET: Summer in Palm Springs? Yeah, we've said it before; we love it, and we don't even go to the phrase "but it's a dry heat." It's beautiful, if you keep cool and well-hydrated, and so itself (few places are as Palms-Springs-y on a July afternoon as Palm Springs, which is a theory that just can't be argued with). We also like summer in the P.S. because discounts are plentiful -- thank you warmer temps -- and good. One we're liking now? The Ride 'n Dine Special at the Palm Springs Aerial Tramway.
THE SPECIFICS: From July 1 through Aug. 31 -- so all of July and August, in other words -- combo tickets on the attraction will drop. Dinner at the Pines Cafe and a round-trip are included in the $30.50 ticket. Because this is a dinner special, note that it begins after 3 p.m. (And supper service wraps at 8:30 p.m.) Sunset hours. Nice.
NOT RELATED: But still outdoorsy and appealing is the guided nature walks at Mount San Jacinto. They're only on during summertime weekends, and end on Sept. 10. Get details on the trails and where to meet.
Copyright FREEL - NBC Local Media