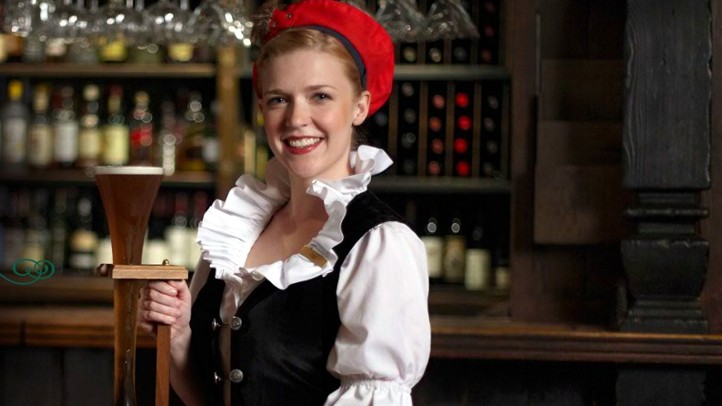 What do January 25, the haggis, tartan, cock-a-leekie, and stirring poetry have in common?
If you're a Robert Burns fan you likely answered "Robert Burns" (or, perhaps, "Robbie Burns" if you're feeling a bit more twinkly-of-eye). The great Scottish bard was born on January 25 -- not a recent one, we'll add, but a January 25 that happened, oh, long about 253 years ago -- and his modern fans commemorate the day.
Oh, do they ever, cor. There is tartan wearing and there is consuming of dishes like cock-a-leekie and trifle and there is much raising of the glass. Stirring words are spoken. "Auld Lang Syne" is sung, with gusto. And yep, there's the much-anticipated reciting of "Address to a Haggis."
Our own Tam O'Shanter in Atwater Village has celebrated Mr. Burns in grand style for the last 90 years, and they will again on Wednesday, Jan. 25 and Thursday, Jan. 26. The annual Robert Burns dinner has become so popular there are now two seatings over two days. People want to talk haggis, clearly, and wear plaid. We love you, people who want to do both things. We really actually do.
The restaurant says some 700 people turn out for both nights, and since slots are fuller than a basket stuffed with shortbread at the moment, you'll need to hang onto your haggis and wait. But, there's always a ray of sun on the gloomiest of days -- the Tam says spots are sure to open up, so you'll want to check back with the restaurant in the days leading up to the 25th.
Now, if you do attend know that you yourself won't be expected to recite the haggis ode. But you do know every last word to "Auld Lang Syne," right? Don't fake it or "la la la" over the parts you don't know. Time to memorize that ol' chestnut. It's "should auld acquaintance be forgot," not "should the words to 'Auld Lang Syne' be forgot," right?
Follow NBCLA for the latest LA news, events and entertainment: Twitter: @NBCLA // Facebook: NBCLA
Copyright FREEL - NBC Local Media