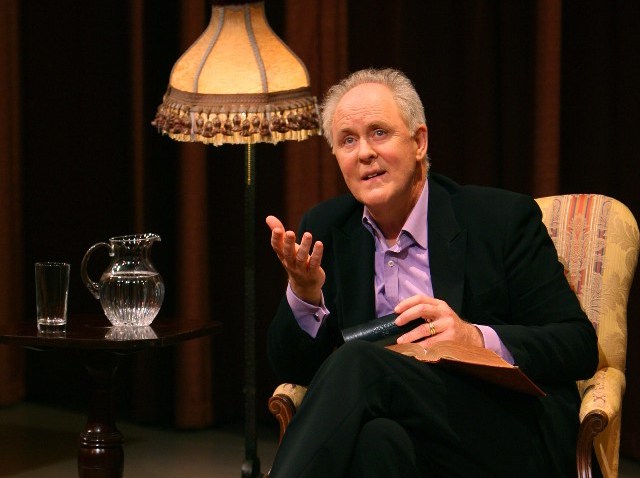 This is how you do it.
Start off the new year big, not traipse in, la la la, until you feel like bringing it along about, oh, March. The Mark Taper is clearing doing the "bringing it" bit with the opening of "Stories by Heart" on Tuesday, Jan. 4.
Here's who is in it: John Lithgow. Here's what he's doing: telling stories. Is anything else needed in that particular equation? No dancing cats or full-scale rock band. Just fun and witty fripperies from the likes of P.G. Wodehouse and such, told with aplomb by one of our aplombiest of actors.
"Stories by Heart" runs up to the day before Valentine's, which is almost too bad. The "Heart" in it suggests a good February 14 go-out, of course, but we like connecting the theme of love of stories and love itself, because those two are pretty entertainingly intertwined. Entertwined?
Maybe a night out with Mr. Lithgow is the perfect pre-hearts day treat, though. We're all ears, especially when a man who starred in a great film like "The World According to Garp" is in the big comfy chair.
Copyright FREEL - NBC Local Media