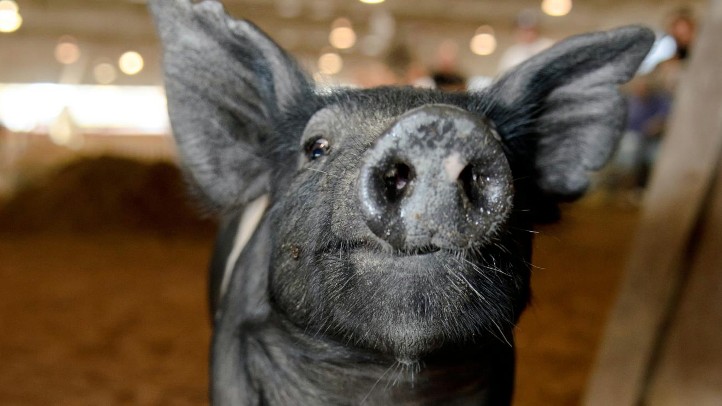 Tried-and-true fair goers generally have their favorite day they like to visit the LA County Fair. Oh, we're not just talking day of the week; we're saying that regulars know the fair so well that they have a favorite time during the event's month-long run that they like to visit.
Some people like to wait for the end of September, when things have cooled a bit; but many others have to be out during the first week, to try the new foods and ride their favorite loop-di-loops. A first week visit also helps in the bragging department, if you want to tell your pals you've already been and what you did.
We're now in week one of the largest county fair in the country, and here's what's oinking:
Karmin and Cobra Starship are the Grandstand Concerts for Monday, Sept. 3, the only Monday that the fair is open. Other concerts through Sunday, Sept. 9 include B-52s, Styx, and Ramon Ayala and Bravos del Norte.
Monster Truck Madness? It revs its really big engines and rolls its cabin-sized wheels on Thursday, Sept. 6.
And there's an all-day Greek Festival at the fair on Sunday, Sept. 9.
As for the ongoing events? The days and times will vary, but here's one catching our eye: The Axe Woman Loggers of Maine will break out the saws and their impressive, log-based talents on Saturday, Sept. 8.
Follow NBCLA for the latest LA news, events and entertainment: iPhone/iPad App | Facebook; | Twitter; | Google+; | Instagram; | RSS; | Text Alerts | Email Alerts
Copyright FREEL - NBC Local Media