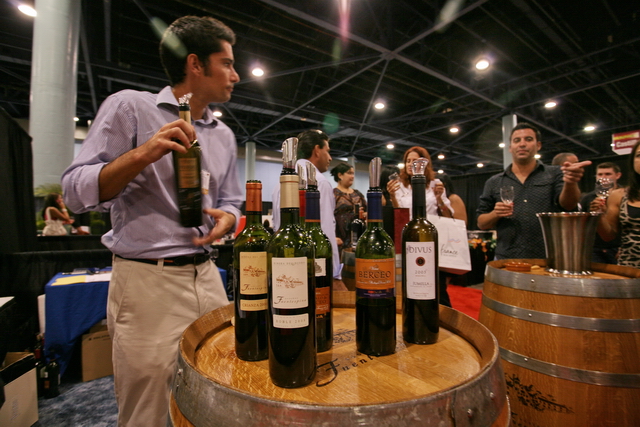 Watch out now, here it comes. The 27th Annual American Wine & Food Festival hosted by Wolfgang Puck and Babara Lazaroff on the Universal Backlot swings around every fall and here we are again.
Get. Excited.
Why? Because it's one place with local, national and world-renown chefs, oenophiles and mixologists at every turn, live music, and more food than any one person can eat in the allotted five hours. And, it's all for a good cause too (Meals on Wheels).
The movie set backdrop makes for an interesting setting, just watch those heels on the cobblestone streets. Anyway, let's get into the good stuff. Right off the bat you need to know that Thomas Keller will be in the house representing Bouchon.
Some other weekend imports include Jonathan Waxman of Barbuto, Francois Payard of Payard Patisserie & Bistro, Joey Campanaro of The Little Owl, Richard Reddington of Redd and local heavy hitters like Mark Peel, Octavio Becerra, Ilan Hall, and oh so many more.
Once again the weekend commences with Red Hot Friday Kickoff Celebration at Voyeur on Friday night, and ends with the Chef's Grand Tasting Dinner at Spago on Sunday. No one expects you to do all three, but if you do, high five. (October 2-4; $150 per person Friday, $300 Saturday, and $750 on Sunday. All proceeds go to Meals on Wheels.) [EaterWire]
Copyright EATRL