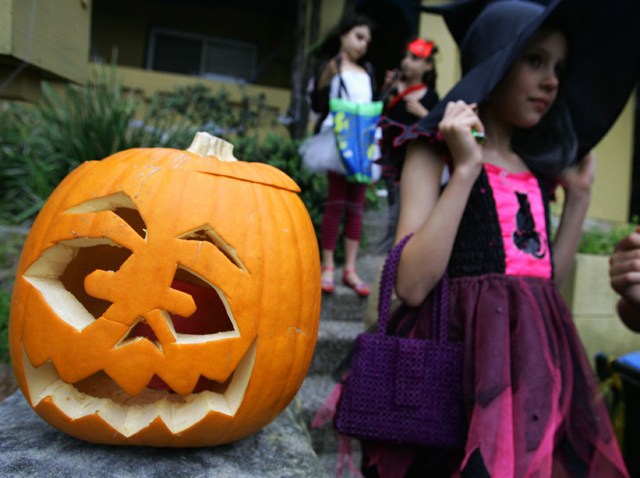 There are some Halloween staples a parent choose never to skip. Trick-or-treating at the neighbor's, or the bobbing of apples at the school party. But there are a few other family-zingy goings-on around LA for Halloween 2010. Here are some of our picks:
Malibooo Country Mart: Malibu, yes, has a special line into sun and surf, but, come late October, it can pretty convincingly hang out the webs and witchy decor. The Malibu Country Mart gets its name and breezy look scaried-up on Saturday, Oct. 30 from 3-5 p.m. Young goblins are invited to stop by for trick-or-treating and other holiday fun. Who is dressing as a mermaid? We'd go sea-theme here, for sure.
Northridge Fashion Center: The mall is doing it up on Saturday, Oct. 30 as well. The words that caught the eye here? "Costume parade." Everyone loves being in a costume parade. Why, look at Santa Monica Boulevard on any given Halloween. Showing off your awesome outfit has no age. There's more happening, too, from 1-6 p.m. Parade's at 3:45 p.m.
The Grove: While a lot of places are throwing their Halloween bashes on Saturday in 2010, the Fairfax-close shopping center is waiting for the spooky day itself. And we do mean "day," as everything is going down between 4-7 p.m., in the Grove's grassy park. Hope that clock over Abercrombie rings during the festivities, because it always sounds so Willy-Wonka-ish. A perfect soundtrack.
Looking for more spooky events around town? Check out our Halloween 2010 Events Guide.
Copyright FREEL - NBC Local Media