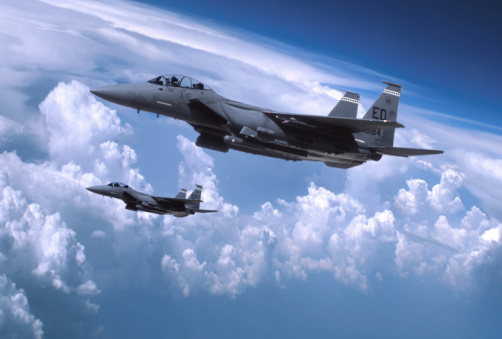 Aviation and military buffs and about 200,000 of their closest friends are expected to attend the biennial air show at March Air Reserve Base this weekend.
"Air Fest 2010: Thunder over the Empire" -- which takes place Saturday and Sunday -- will feature aerial acrobatics, skydiving demonstrations and other events. Attendees also will be given the opportunity to tour the air field.
"The crowd is in for a real treat," said U.S. Air Force Reserve Maj. Donald Traud, public affairs director for March. "There will be a lot of things for everybody."
Traud said spectators are sure to be wowed by the amount of military hardware on display.
"The Army has brought in virtual reality tents, where people can be placed in simulated combat situations and help save the world," he said.
The air show gets under way at 10 a.m. Saturday with a skydiving demonstration by parachutists from Perris who will unfurl an American flag prior to landing, according to organizers.
Jet fighter demos are scheduled in the afternoon. An Air Force F-15 Strike Eagle and Navy F/A-18 Hornet will run through low-altitude exercises, according to organizers.
There will be no cost for parking or admittance to the base.

Copyright CNS - City News Service