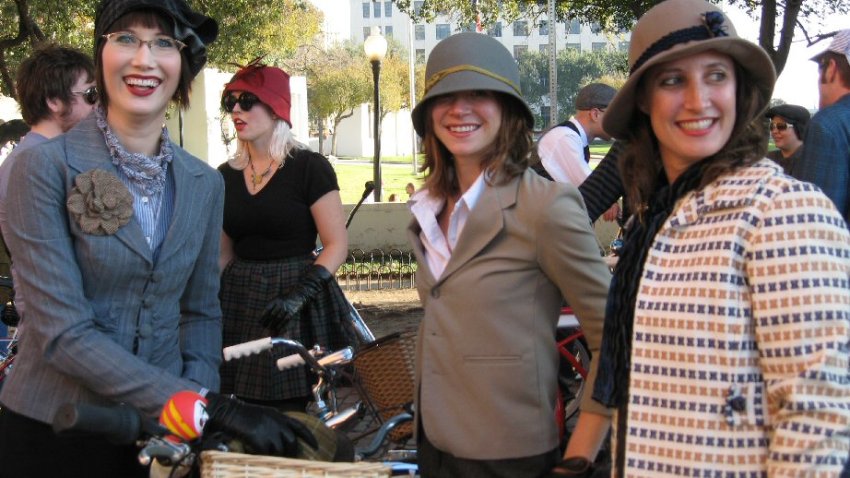 The Workman and Temple Family Homestead Museum is pretty well able to transport one to the 1920s most any weekend. Last time we were out at the City of Industry spread, actors playing a 1920s-era father and daughter talked about news of the day (day=1929) while walking through the oh-so-1920s-ish La Casa Nueva.
Now many, many more people in drop-waisted dresses and items of a monocle-y nature will be descending upon La Casa Nueva, and the Homestead Museum, for a full weekend devoted to the music and moxie of the 1920s. The boop-boop-bi-doing goes down on Saturday, Sept. 18 and Sunday, Sept. 19.
Ticket to the Twenties will feature the sounds of Dean Mora and Janet Klein (rascally host Maxwell DeMille will be on hand as well). There will be chances to play and learn Mah-Jongg. There will be food for sale (but the site warns that Prohibition will be enforced). And there will be ukulele sing-a-longs.
Dressing the part is key. Showing up looking all 2008'd-out when everyone is prancing in their 1926 can take the stuffing right outta a dame.
It's free, you'll want cash for spending, though, and the hours are civilized indeed: 4-8 p.m. each day.
Copyright FREEL - NBC Local Media