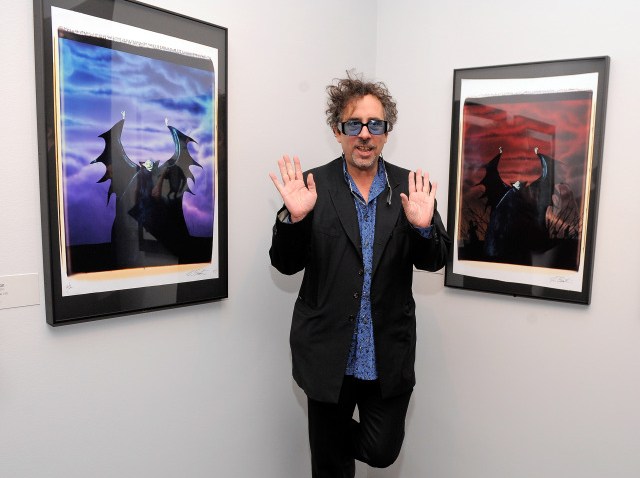 Aren't you a snob about snobs?
We are, which makes us possibly the worst sort of snob. But when we hear people imply that true artists have to emerge from shadowy garrets, where they nibble at absinthe-scented muffins and think about triangles all day, we're put out.
Because, let's look at the facts. The man most associated with things like shadowy garrets and absinthe-scented muffins hails from our own sunny, garret-less, well-laid-out Burbank. That man is Tim Burton, and we'd put him up against any old-lace-and-top-hatty helmer from anywhere.
Now the local kid done ghoul is making for Wilshireland, where the Los Angeles County Museum of Art will be staging a full-on, 700-piece retrospective of his work. It'll be an exhibit dipped in sheer Burtonry, all shadowy and arch and brimming with his artistic fripperies.
The show runs from May 29 through Halloween -- so very on the nose, LACMA, but we approve -- and if you join the museum as a member, you can nab two free tickets.
Should we also mention Mr. Burton went to Valencia's own CalArts? Definitely. Should we also mention our devotion to all things Burbank, and its many creative sons and daughters? We should. Fact: We're a snob about Burbank snobs. Perhaps we should all meet at Chili John's and make amends.
Copyright FREEL - NBC Local Media