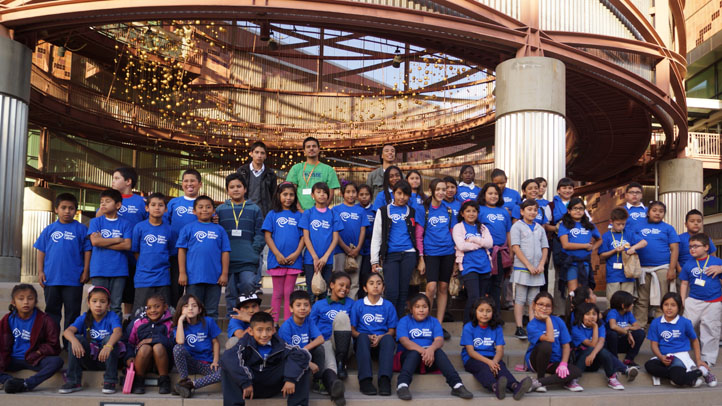 Time Warner Cable recently hosted a group of 100 youth from underserved areas in Los Angeles to visit the Space Shuttle Endeavor in its new home at the California Science Center.
Students from Tomorrow's Aeronautical Museum, a Compton- based nonprofit that uses aviation enrichment as a catalyst to inspire, motivate, and instill the importance of education in young minds; and A Place Called Home, a South Central-based nonprofit that empowers underserved youth through programs in education, arts, and well-being, participated in the STEM activities.
The kids, ranging from ages 8-18, were given a shuttle lesson and tour of the Shuttle Pavilion by California Science Center educators. They also did a number of live experiments and demonstrations, including one that used liquid nitrogen to simulate the extreme temperatures of space. They also experienced an IMAX special screening of "Hubble 3D," a film about the Hubble space telescope's legacy, narrated by Leonardo DiCaprio.
The field trip was part of Time Warner Cables' Connect A Million Minds initiative, a five-year, $100 million commitment to inspire the next generation of problem solvers by connecting young people to the wonders of science, technology, engineering and math.