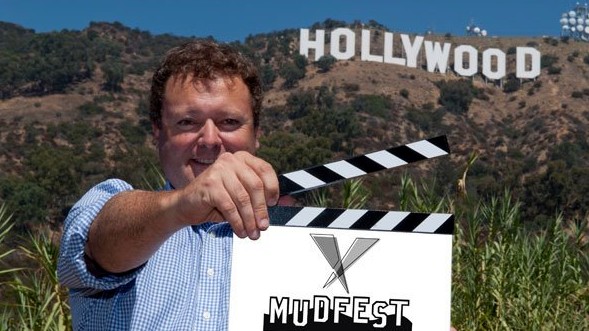 It's summertime in Australia, meaning we can set to dreaming of a place with warm, balmy days and soft, starry nights and... wait. We're kind of having those days and nights right now during our Los Angeles winter, meaning a film festival spotlighting Australian shorts, a fest that usually plays outside Down Under, is kind of perfectly timed.
Of course, we'll be watching it indoors, here, at the Egyptian in Hollywood, but that doesn't mean we can't pretend we're sitting in Mudgee, a wine country burg to the northwest of Sydney.
Mudgee. If you say it once you want to say it a dozen times. A beautiful word, Mudgee. Mudgee.
Mudgee is also renowned for debuting great Australian shorts. And ten of those shorts, along with a supply of yummy Aussie wines and beers, will make their way to Hollywood on Tuesday, Jan. 17. MudFest -- that's festival's name, since it takes place in Mudgee -- beautiful Mudgee -- is the official satellite event of G'Day USA, also known as Australia Week.
Australia Week is on in LA from Jan. 11 through 29.
Two more interesting things: The Qantas Choir will perform at MudFest. The words "Qantas Choir"? Also fun to say. And the Mudfest site says that beer and wine will be served "at interval." "At interval," we've instantly determined, is a much more charming way to say "intermission," so we are going to immediately start saying it ourselves, even though we are not Australian and that fact may be pointed out to us repeatedly.
At interval. At interval. Now we can't stop. At interval.
Follow NBCLA for the latest LA news, events and entertainment: Twitter: @NBCLA // Facebook: NBCLA
Copyright FREEL - NBC Local Media