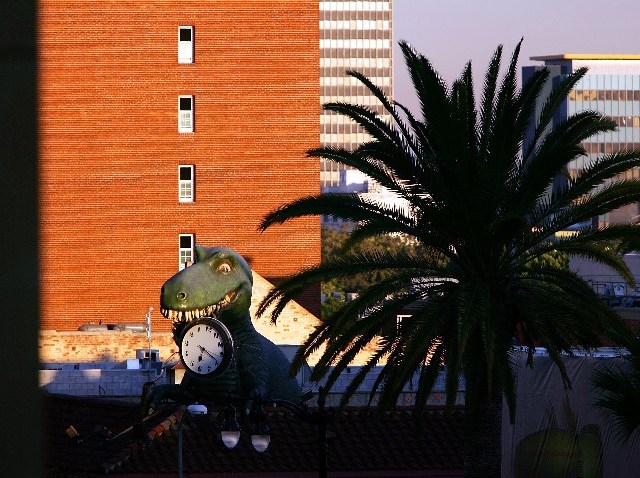 There are still those who would say that a land of sunshine lacks the spooky.
Dear Those: May we address you directly? Thank you. We politely disagree with your assessment. We're a pretty sunshine-y city, true, but we're also the place where noir reached its fedora-wearing zenith. Have you seen a noir? Shadows. Intrigue. Mayhem.
We're also the place where "The Invisible Man" and "The Mummy" and a million other something's-in-the-closet startlers were filmed. You can't make all those movies and leave the heebie-jeebies at the studio door every night.
Which brings us to the Haunted Hollywood Scavenger Hunt, which is starting up again for 2010 on Saturday, Oct. 16. If you put those four words together, you can probably figure out you'll be dashing, perhaps madcaply, around a certain area, in teams, competing, all the while learning about creepy tales and legends.
Out of the Box is running these evenings. Price is $25, and the last one for this year is on Saturday, Oct. 30. Also, the company says each night will begin in a speakeasy. A speakeasy! Sold.
By the by, we're very fond of the Ripley Museum's roof-crashing dino, probably like you are, but rarely do we get to see him from any other angle than below. The picture of above, with the long light of afternoon, a palm, and those '60s office buildings in the background, is a treat for our dino-devoted eyes.
Looking for more spooky events around town? Check out our Halloween 2010 Events Guide.
Copyright FREEL - NBC Local Media