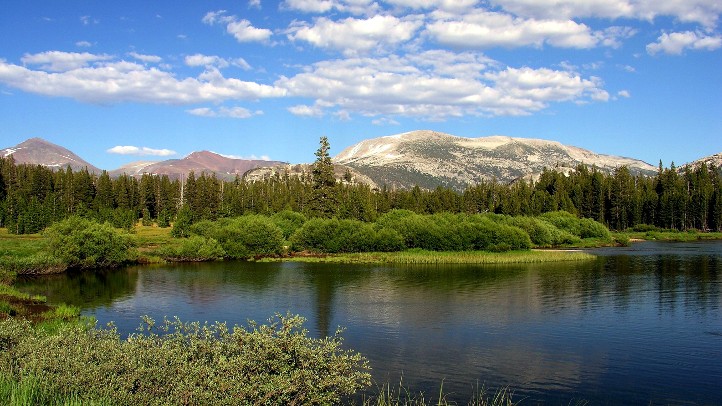 GOOD NEWS: Hearing that the icy vestiges of winter have been cleared just in time for summer's arrival is always a positive thing. And news out of Yosemite on June 15 is indeed positive; word has arrived that Tioga Road will open on Saturday morning, June 18. The Tioga generally takes a few weeks to plow and ready, but given this past winter's heavy precipitation, crews have worked right up to the start of the summer season. (There are also avalanche areas along the high Sierra passage, surely making the work and impressive efforts of all involved all the more arduous. Gratitude.)
GETTING THERE: The road opens at 8 a.m. on June 18 (but note that there will be no services). Since the annual window for enjoying the Tioga is short, best get up during the summer months. That said, do a conditions check first. You'll stop at Tuolumne Meadows and enjoy some wildflowers and vistas, yes? Of course you will. We're pretty sweet on several highways throughout the state -- yeah, 395, you are way, way up there -- but Highway 120, which is essentially the Tioga Road as it rambles over the Sierra, grabs the heart with its pretty views and serious Sierra wildness.
ONE MORE THING: If you're hitting Yosemite on the first day of summer proper, you can get in for free.
Copyright FREEL - NBC Local Media