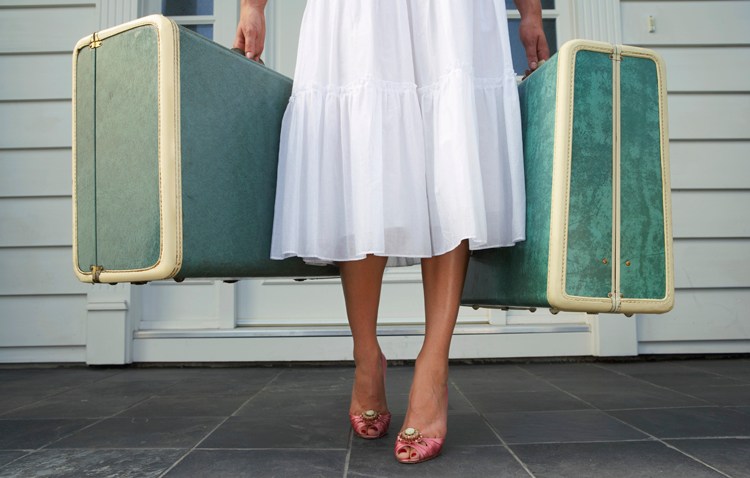 It's cold with snowy weather. It's hot with film deals. It's the Sundance Film Festival, on from January 15 through the 25th. Are you driving? Probably not (wise move), although we personally know people who swear by the roads between LA and PC.
So you've got to pack to fly. Pack smart. What we'd suggest as far as shoving in that winter-ready tote...
Thermals: Okay, not tres sexy, but hey, the weather is calling for mid- to high-30s over the next several days. And those are *daytime* temperatures. If you've got a cropped little ski bolero, who cares about the grimy but toasty t-shirt you're working underneath? Layer layer layer. Speaking of skiing...
Ski Paraphernalia: We're talking hats, gloves, your lucky ski charm. The big equipment, poles and such, we'd probably rent, but then we never ski, choosing instead to nestle next to the nearest lodge fireplace with the steamiest, cider-iest hot toddy we can find. Don't stress if you've got to hit the slopes -- the rental shops around Park City are tricked-out nicely. Although calling ahead never hurts.
Oh, Right, Movie-Mogul Wear: You've got your cool, I-can't-believe-I-ran-into-you-here togs, yes? Good. Also recommended: hefty, trudge-up-snowy-Main-Street boots (throwing those gorgeous, made-for-Rodeo-Boulevard slick-soled shoes in your bag is something done at your own risk).
Scripts, Pitches and the Hollywood Whatnot: We love the mad marketing that runs amuck at Park City, but sometimes it gets so outrageous it is hard to separate a fantastic idea from the crazy way word is being put out. Again, while some arrive with a stack of scripts/reels to dole out, maybe a handy URL where one's work can be found is best, printed on a stylish little calling card.
All that said, what we love about the week and a half ahead is the cornucopia of creativity. If it works for you, do it. But for heaven's sake, dress warmly. You don't need your mom texting you about zipping your jacket while you sip cocktails at Zoom with the guy you hope will hire you for his next blockbuster.
Copyright FREEL - NBC Local Media