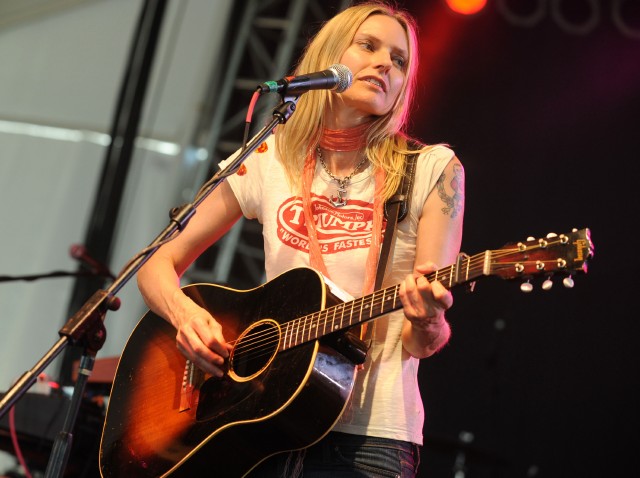 Tickets go fast for this annual show. But. But there's a twinkly light still blinking on the string of hopefulness.
That twinkly light is Tuesday night, the 15th, and the string of hopefulness is remaining tickets, and now we think we're done talking in holiday-speak. The upshot: Aimee Mann's three-night Christmas show run at Largo at the Coronet got mostly sold-out-ish, which isn't surprising, seeing how this is a tradition on the local music scene.
But, at last look, there were tickets available for the December 15th show. The 13th was a no-dice situation; same with the 14th, totally sold out.
Because Aimee Mann. And her pedal-steel-sweet seasonal songs of cheer and, okay, sometimes sadness. But would you want Ms. Mann's melodies any other way? We wouldn't.
Michael Penn will be there of course, and Ben Gibbard and Zooey Deschanel are scheduled for the 14th and 15th.
Get on this if you want to get on this, is our advice.
Copyright FREEL - NBC Local Media