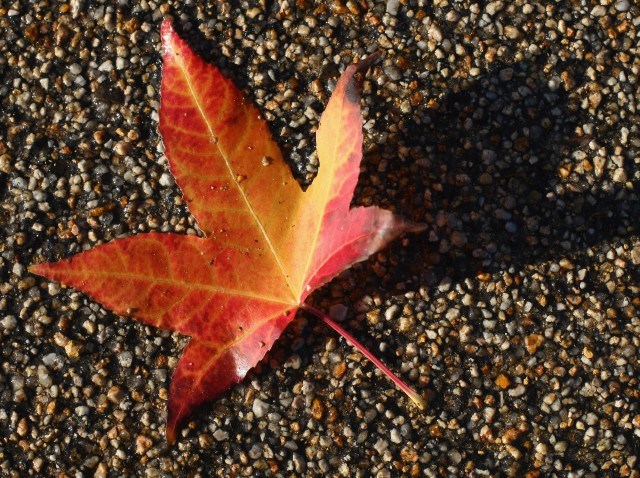 We love our city. We love that a lot of people were born and grew up here. We also love that many people first arrived at Union Station, or LAX, or via the 10 freeway, trucking in with all their worldly goods, not to mention those cinema-flavored hopes and dreams.
And we love that there's rarely a way to tell a lifelong local from a recent transplant. Except when autumn finally kicks into Southern California with a Santa Ana-y gust and some twirly leaves here and there.
That's the day. That's when memories of autumns past begin to burble up in the hearts of people who moved here from New England or the Midwest. People from northern places say, "well, today is almost like a real fall day." And locals kind of scrunch up their shoulders a bit, because for the most part this is the autumn they've known all their lives and always loved.
Now now, people. All of you. If we had a ruler we'd be tapping it on some table right about now.
So where do you fall on fall in Los Angeles? Do you make it known, loud and autumn-day clear, that our city's take on the most colorful season is no match for other places? Or do you accept and appreciate it for its soft-aired, desert-meets-ocean self?
We say that everyone should get in a giant, crunchy leaf fight to resolve the matter. And, oh no, you don't need to fly back east to do so. You can find your reds and golds right here in Southern California.
Copyright FREEL - NBC Local Media