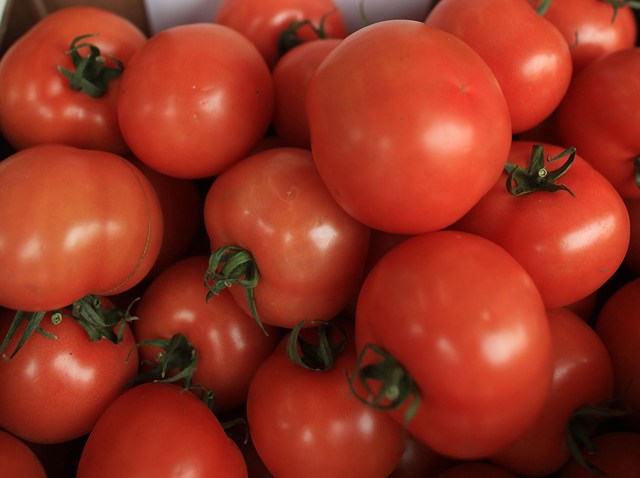 When we first got sweet-scented wind of EATLACMA, the Los Angeles County Museum of Art's nearly yearlong spotlight on all things sprouty and good and tasty, we figured there'd be some excellent partying, LACMA-style, along the way.
We had no idea there'd be a hootenanny, though. Much less a Tomato Hootenanny!, which kicks up a heel at noon on Saturday, May 22. And has, at its juicy, seedy heart, a whole host of activities, including tomato adoptions and a seedling workshop and square dancing.
Square dancing. At LACMA. Do-si-do-ing steps away from Hockneys and Lichtensteins. We're thinking of those puffy crinolines that hang in front of Polkadots & Moonbeams, and we want one in a color resembling pink lemonade.
You'll also learn about the Mortgage Lifter, which is a very special tomato plant. Such a name.
The good people of Fallen Fruit'll be on the ground. Triple Chicken Foot is doing the twangy. By the way, check out the sampler-like invite. LACMA, total crush on you grows ever larger.
Copyright FREEL - NBC Local Media