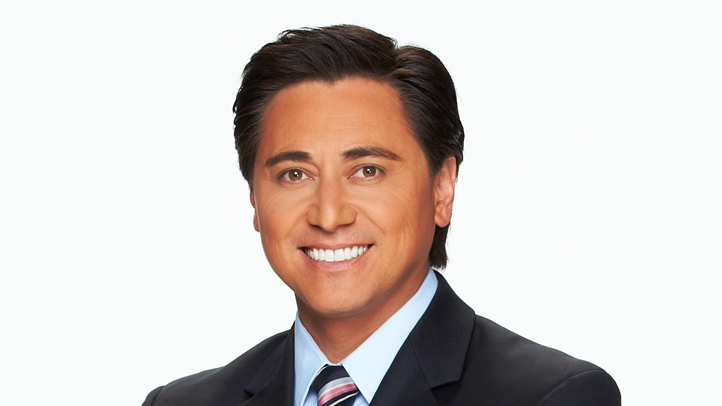 Tony Shin joined NBC4 as a general assignment reporter in 2013. As the Inland Empire Bureau Chief, he primarily covers stories originating from Riverside and San Bernardino Counties. Shin can be seen on the NBC4 News at 11 a.m., 4 p.m., 5 p.m. and 6 p.m. His recent stories can be seen here. Follow him on Facebook here.
An Emmy award-winning reporter, Shin has covered a number of notable local stories with national reach, including the 2015 San Bernardino terrorist attack, and the capture of Christopher Dorner, in which he gave numerous live reports for NBC stations all across the country. He also was recognized for securing an exclusive interview with one of the injured victims of a deadly tour bus accident in San Bernardino in 2013.
Shin has been honored with nine Emmy awards, including breaking news, investigative reporting, general assignment reporting, on camera talent and team coverage. He also has received 10 Golden Mike awards, including one for writing.
He has been praised for his top-notch, breaking news skills and passion for his work. He believes it's critical to earn viewer trust and does this by telling the most comprehensive, accurate and balanced story possible. He has been recognized for his stories around uncovering crime, corruption and public safety, especially one that exposed a San Diego police officer who tore up traffic tickets for his friend who was a deputy district attorney in San Diego.
Shin feels strongly about giving back to the community and volunteers his time emceeing several events, including the CASA of San Bernardino County's "Care for Kids Run/Walk," the Humane Society of San Bernardino Valley's "Walk for the Animals," among others.
Prior to joining NBC4, Shin was a general assignment reporter for NBC's San Diego affiliate, KNSD-TV, for nearly 10 years. He started his on-air career at KTVN-TV in Reno, followed by two years of reporting at WAGA-TV in Atlanta.
Shin was born in Seoul, Korea but later moved to Southern California and grew up helping his family run several small businesses. In his free time, he can be found on the golf course, following sports on TV or eating Korean food. He also enjoys beach days and soaking in the beautiful sunshine with his wife and two sons.
Shin graduated from the University of Nevada with a degree in broadcast journalism.