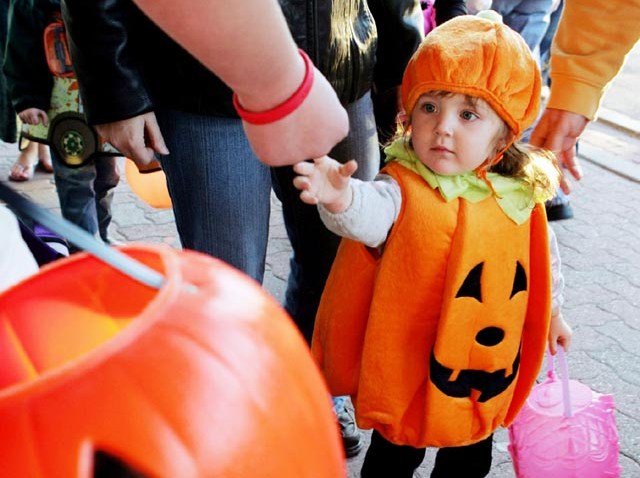 One night a year, children are allowed to get dressed up and pester their neighbors for candy. Young Angelenos know the stakes -- they only get one shot at trick-or-treat, so every competitive edge counts.
So for those candy lovers who want to maximize their haul, they may want to check out the second annual Zillow Trick-or-Treat Housing Index.
The list sorts LA's neighborhoods based on which hood has the most candy, the least walking and the safest streets.
This year's big winner is Beverly Hills.
"The celebrity real estate market aside, this is truly a great place to visit on Halloween night if you like $$$ homes (the current Zillow Home Value Index is $1.9 million) and low crime. In fact, the 'hood ranked in the top 25 percent in each Index category," according to the Zillow blog.
Top 5 Los Angeles Neighborhoods to Trick-or-Treat in 2010
Beverly Hills
Venice
Hancock Park (Mid City West)
Studio City
Westchester
The rankings were based on home value, population density, "walk score" and crime data. This is the second year the real estate website has compiled the list.
Los Angeles, as a whole, took the No. 14 spot on the site's national Trick-or-Treat Index. Those extra ambitious trick-or-treaters may want to hit the road -- San Francisco took the No. 2 spot, San Jose was No. 4, Sacramento took No. 6 and San Diego was ranked as No. 13.
Looking for more spooky events around town? Check out our Halloween 2010 Events Guide.