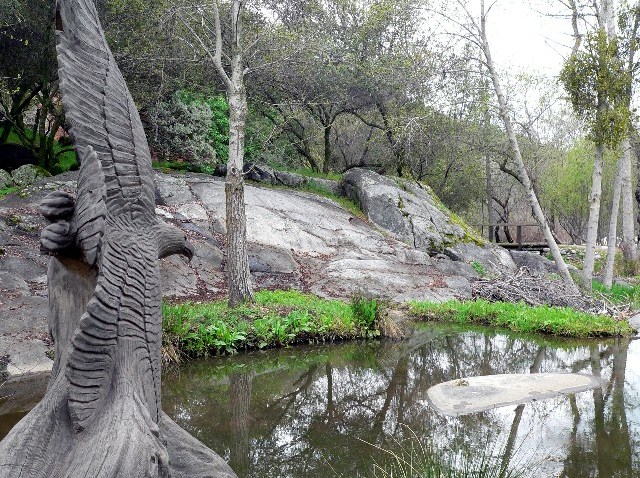 SWEET THREE RIVERS: If you've been up to Sequoia and Kings Canyon National Park, you've likely passed through Three Rivers. And you likely had the thought every first-time visitor has; I should come back and build my entire getaway around this almost fictionally beautiful hamlet.
TOUR TIME: Three Rivers doesn't just exist to provide sequoia visitors with hamlet envy, and to sell them the usual necessities needed before they head into the national park. (Though we were grateful to rent the last snow chains in town during a surprise spring snowstorm a few years ago; thanks, Three Rivers, for saving our trip!) Many people call the town home, including a certain Mr. William Shatner, who has a horse ranch in the area. That ranch, and several other pretty plots of land, will be on the Hidden Gardens of Three Rivers Tour.
DETAILS: The tour date is Saturday, April 16. The cost is $35, which will allow you a peek at a half dozen local gardens (they're described as being quite diverse, so expect more orderly looks for some, and wilder growth for others; there will also be flower- and herb-focused areas, too). Mr. Shatner's ranch, which includes areas called Grant's Grove and the Native American Spirit Garden, is naturally garnering attention, so if you'd like to have a chance to walk the grounds, best look into an advance ticket. (There's no word on Mr. Shatner actually being there that day, note, although we'll hope for a quick cameo.)
THANKS: We got this tip from the nearby Wicky Up Ranch, which just happens to sit on the edge of a very large and impressive orange grove. Bet those trees are in bloom right now, and bet they smell really, really delicious.
Copyright FREEL - NBC Local Media