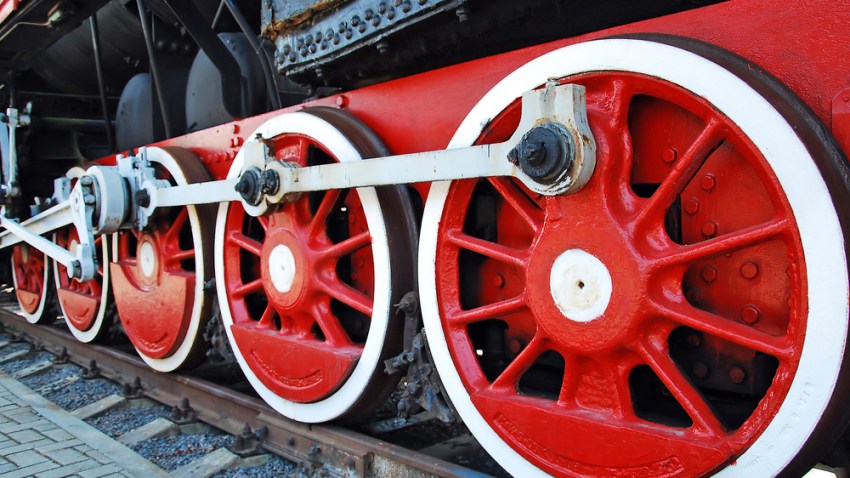 EVERYTHING RAILS: Some may bemoan the dearth of old-fashioned train travel -- the crisp linens and the elegant china and the feeling that the journey does indeed eclipse the destination -- but they needn't bemoan the lack of old-fashioned train events or enthusiasts, at least around Southern California. Or all of California, for that matter. Trains like the Skunk Train of Mendocino County and the Fillmore & Western near Los Angeles keep that vintage, choo-choo spirit going, complete with conductors in historic wear, rail songs sung by balladeers, and the occasional steamer out for a jog. There are fans of the Golden State's retro rail travel, many of them, and many of them will make for the San Bernardino County Museum on Saturday, Jan. 19 and Sunday, Jan. 20 for two full days of trains.
TOOT TOOT: The Redlands gathering will put the spotlight on both model trains and big trains, too; look for wee cars to wind through miniature landscapes at the celebrations, as well as real-life people who work on the rails. Train Days admission is eight dollars for an adult, which is the cost to get into the museum.
IF YOU WANT TO RIDE... You only need go further afield. We mentioned the Skunk Train in Fort Bragg and the movie-favorite Fillmore & Western, which is about an hour from LA. But tots like the smaller scale train in Orange, as well as the trains that run at Griffith Park.
Copyright FREEL - NBC Local Media