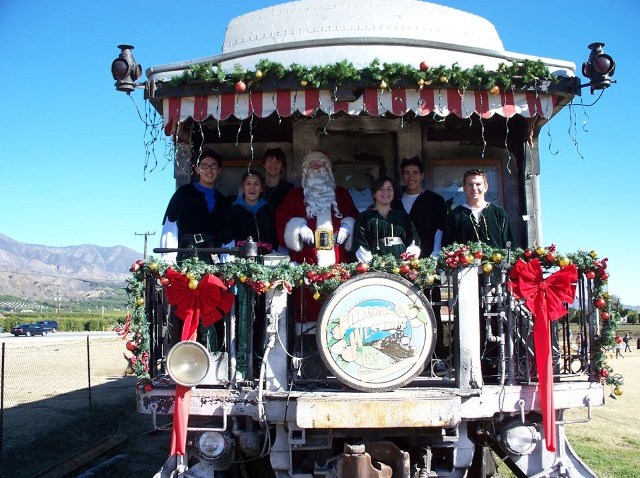 The snow-themed and winter-happy trains that often run around this time of year can bring a smile. On the inside, you have children in pajamas and talk of the North Pole and snowmen and whatnot.
Outside? Well. It might have been a semi-blistering, 80-degree day. Not this year, of course. This year the inclement conditions are actually rather mirroring the storybooks, maybe less the snowflakes. But that's not keeping Irvine Park Railroad down; the people behind the train posted a message to fans that they were keeping things running.
That's kind of storybookish too, right? Plugging ahead in the face of less-than-optimal conditions. There's a lesson there.
Irvine Park has some festive runs left through the next few days, and the Fillmore & Western (which is pictured above) is taking the trips through the Christmas weekend. We would still definitely keep tab at both trains' sites, and call ahead, just to make sure they're still moving down the tracks through these nearly North-Pole-y days (and that there are tickets left for the popular events).
Copyright FREEL - NBC Local Media