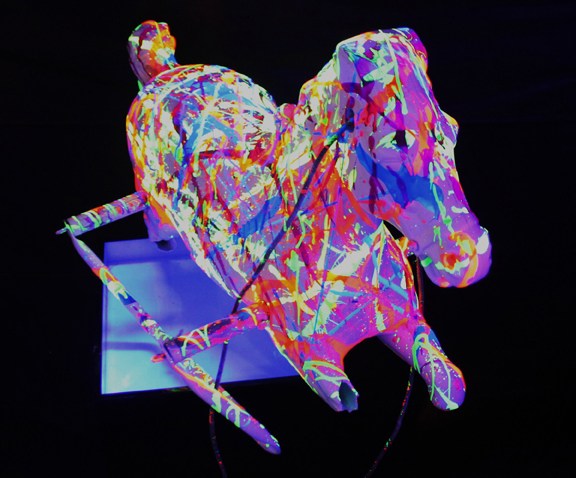 One's man junk is another man's treasure, but his fiancé might still think it's trash.
"I'm that guy that picks it up ... it ranges from mannequins, toys and even a six-foot staircase of Barbie dolls," said Mark Sacks, a Los Angeles artist, who talked with Mekahlo Medina on NBCLA's NewsRaw. "My curiosity first inspired me to paint things that were broken or in need of masking."
Sacks creates art out of items thrown out in alleys or left on the side of streets, and collects them in his two-story duplex home and studio. He takes the trash and transforms it into fluorescent painted objects that glow underneath the black light.
"It's shocking what things would look like after a coat of paint," he said.
Sacks will premiere his art at Ghettogloss, an art gallery in Silver Lake on Saint Patrick's Day. His art installation will rotate at the gallery during the next 12 weeks.
That's good news for Sacks' fiancé, who can't wait for the trash in her house to be turned into art for your eyes.
Ghettogloss

6109 Melrose Ave
.
"The Ghettogloss Window Installation"
Opens March 17