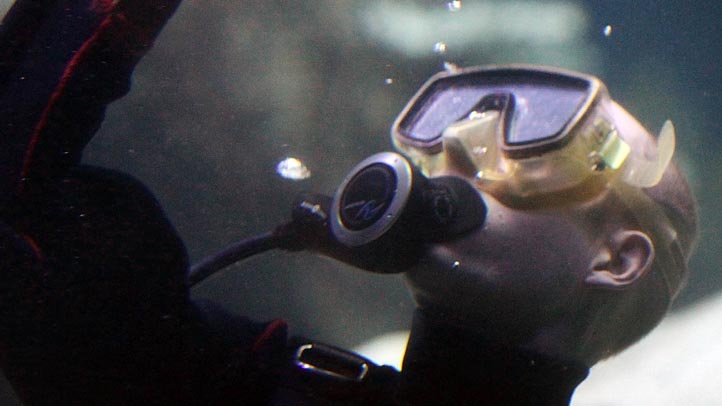 If you've been to the LA Times Travel & Adventure Show, you likely the same piece of advice that all regulars give to their first-timer friends: Be prepared for the brochure-carrying situation.
The mega major travel show, which is happening at the Los Angeles Convention Center on Saturday, March 19 and Sunday, March 20, has a lot of handouts covering everything from hotel deals to car rentals to cruise lines. So many.
And travel buffs want them all, every last flier, which means you see a lot of attendees hauling a lot of tote bags.
But there are other suggestions to give as well. Tip two and three would be prepare to come and practice your scuba, or climb a rock wall. Suggestion four would be to look forward to live performances; expect to see dance troupes that summon the faraway places pictured in all of those brochures.
And tip five? Make time for the celebrity speakers. The line-up will make the public television lover's (and Travel Channel buff's) heart backflip: Samantha Brown, Huell Howser, Arthur Frommer, and Rick Steves, who gives a really excellent, tip-filled talk.
Oh, and Andrew McCarthy is on there, too. Surely you know the actor is one of the most buzzed-about travel scribes in the business nowadays? We like when a thesp chooses a surprising and rewarding second act.
Copyright FREEL - NBC Local Media