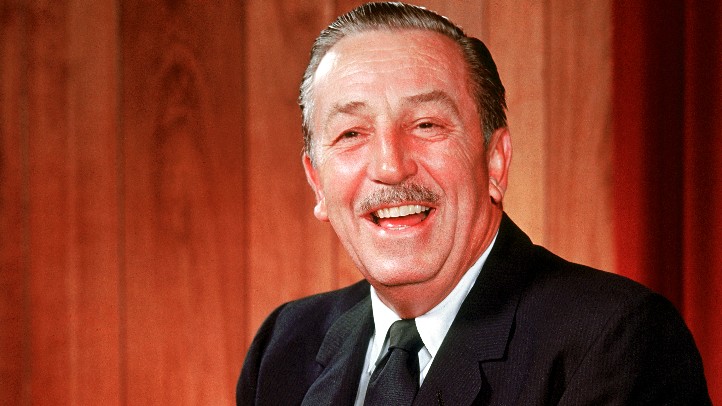 There are quite a few presidential libraries and museums around the country, but only one stands out for its strong ties to Hollywood.
That would be our own Reagan Presidential Library and Museum, of course, and the inclusion of movie posters and stills makes sense, given the president's early stardom. So when a large-scale exhibit is announced for the library, and that exhibit has ties to the film business, it fits. It also fits because the exhibit's namesake was friends with Ronald Reagan.
We're talking about none other than Walt Disney, of course. And "largest ever exhibit" dedicated to treasures from the Walt Disney Archives, including props, costumes, and exhibits, is set to debut at the Simi Valley presidential library on Friday, July 6.
The artifacts are plentiful, and, we'll add, not strictly from the era when Mr. Disney oversaw his studio. (The Disney archives cover the better part of a century's worth of work, including films recently made.) Some of our favorites? A script from 1928's "Steamboat Willie," when Mickey Mouse captained a ship and whistled his way into fame and Minnie's heart. Props from loads of films, including "Bedknobs and Broomsticks." (Will there be one of each on display? Fingers crossed.) And art from "Fantasia."
It'll likely draw Disney enthusiasts from around the world. And those enthusiasts have a bit of time, too, to work with; the archives'll be on display through April of next year.
Now, before we go, we're sure true fans would like to see what is surely one of the most interesting tidbits in the Walt Disney-Ronald Reagan annals. And here it is: The president co-hosted the live televised opening of Disneyland back on July 17, 1955.
D23, the official Disney Fan Club, is presenting the archives exhibit.
Follow NBCLA for the latest LA news, events and entertainment: iPhone/iPad App | Facebook; | Twitter; | Google+; | Instagram; | RSS; | Text Alerts | Email Alerts
Copyright FREEL - NBC Local Media