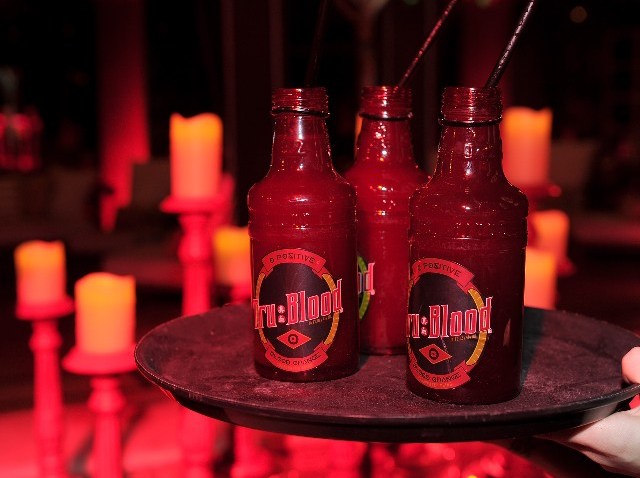 Those teethy "Tru Blood" ads were everywhere a few years back, or seemed to be.
We're talking about the posters for a particular crimson-hued beverage that popped up ahead of the debut of "True Blood" on HBO. Of course, vampire buffs wanted to sample the drink, and a lot of pop-culturists as well; it isn't often that a hit series has its own memorable sip attached.
You can buy it in a four-pack at the HBO store, but you can try it even sooner, at Rush Street in Culver City on Friday, Oct. 29 and Saturday, Oct. 30. Those are the dates that the restaurant is transforming into "Fangtasia," and with that in mind, we're glad they're going with two nights instead of one. We're betting "True Blood"-ers will be out in fierce force.
Will there be a drink called "The Plasmapolitan" on the pour? Will there be "vampire pole room fun"? Will Rush Street staff be decked out in all their sexy Sookie wear? You watch the show. You know this is strictly for the adventurous, fantasy-forward adult set.
And there will be plenty of Tru Blood used as a mixer in various Halloween-themed drinks. Finally, if you haven't had that first taste, you'll get it.
Looking for more spooky events around town? Check out our Halloween 2010 Events Guide.
Copyright FREEL - NBC Local Media