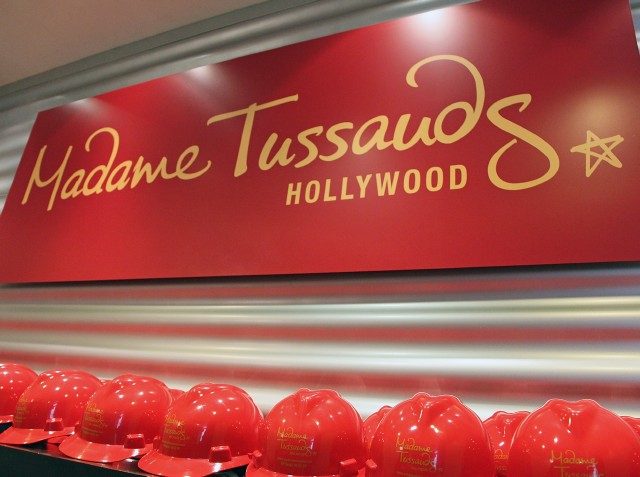 Maybe right about now you're realizing you don't have any great snapshots of the children to share with Aunt Karen.
Will your Christmas card remain snapshot free? It doesn't have to. That's because Madame Tussauds is hosting a free kid day on Saturday, December 12th. And if you've been there, or heard of there, or have wanted to go there, you know the posing and clowning and almost-celebrity-close photo opportunities abound.
The museum even puts props and costume details near some of the figures, the better to wear and vogue in. Aunt Karen will love.
So, the deal. If you're an adult, you pay to get in. Then you can bring two kids (under-12s, please) and pay no admission for them. This is not a drop-off deal. You pay and you go in. Here's the lead to the coupon.
And again. Seasonal snapshots for the cards. Remember your camera. We went to Tussauds sans camera back around when it opened in August and regrets remain.
Get the coupon for Saturday, December 12th. Your Christmas cards will be better for it.
Copyright FREEL - NBC Local Media