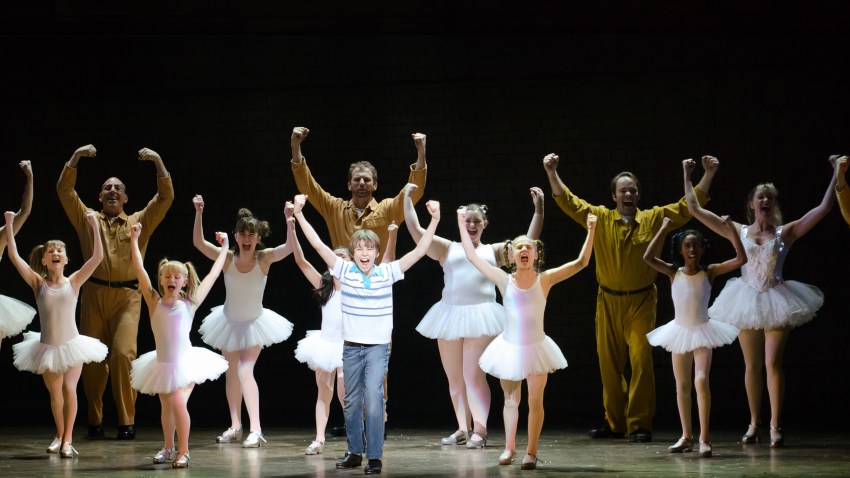 A bunch of candy-colored tulle and netting cannot be underestimated in the pow-packing department.
Yep, we're talking tutus here, an item of clothing that has long remained in the domain of the ballerina. True, Lady Gaga and Bjork have strutted the tutu road in the past, and it isn't Halloween if we don't see five Pugs snorting about in something pink and fluffy.
But the long and the short of it? Your closet is probably distinctly lacking in tutu-age. Which will make snagging a pair of free tickets to the opening night of "Billy Elliot" at the Pantages more a delightful challenge for you.
Why? Because the Hollywood theater has sent out this call: Show up at the Pantages on Thursday, Feb. 2 in a tutu and be one of the first 22 people in line when the box office opens. If both of those qualifications are met, you'll get a pair of tickets to the first "Billy Elliot" performance.
The musical, about a plucky boy who loves to dance, opens on Wednesday, April 11.
The box office opens at 10 a.m., so, yeah. Bet stalwart tutu-ists'll be queued up and coffee-ing in the wee smalls of Thursday. Looong before 10 a.m., is what we're getting at.
The Pantages news is coming quickly this week; it was just announced the Christie Brinkley will appear as Roxie Hart when "Chicago" arrives at the theater in mid-May.
And last thing to say: If you do happen to have a tutu in your closet, you're not waiting for special occasions to wear it, right? It's not just a costume, we hope. Really, we're one of like a dozen cities in the world where seeing someone in a tutu at the grocery store on a January Tuesday isn't all that unusual. And for that we are thankful.
Follow NBCLA for the latest LA news, events and entertainment: Twitter: @NBCLA // Facebook: NBCLA
Copyright FREEL - NBC Local Media