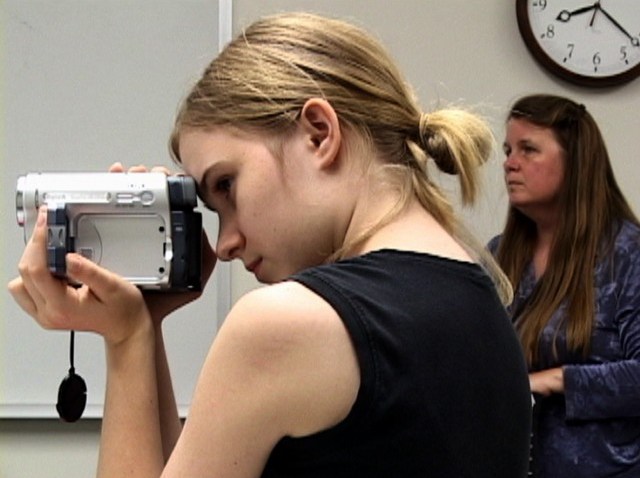 Doc fans are a particular bunch. Good on them, too. They're vocal about what they like. We are, annoyingly so. And we like the concept of "Zombie Girl: The Movie" so much that we have committed to pre-loving it.
You're a movie fan. You know all about the "pre-loving" part. It doesn't happen often.
What's inspiring our pre-love: A documentary that's opening at the Downtown Independent on Friday, February 26th. It follows a 12-year-old named Emily who is making a horror film that's teeming with zombies. Lots of zombies.
Should we mention this is a full-length film?
Slamdance loved it, and, as you know, Slamdancers are a more particular bunch then the general documentary-watching population (hugs, Slamdance).
The trailer charms. If we could make charms into three syllables we would. Ch-ar-ms. Not in an "isn't she sweet" sort of way. This young woman is living large, as we all should be doing, all the time.
"Zombie Girl: The Movie" is at the Downtown Independent from Friday, February 26th through Thursday, March 4th.
Copyright FREEL - NBC Local Media