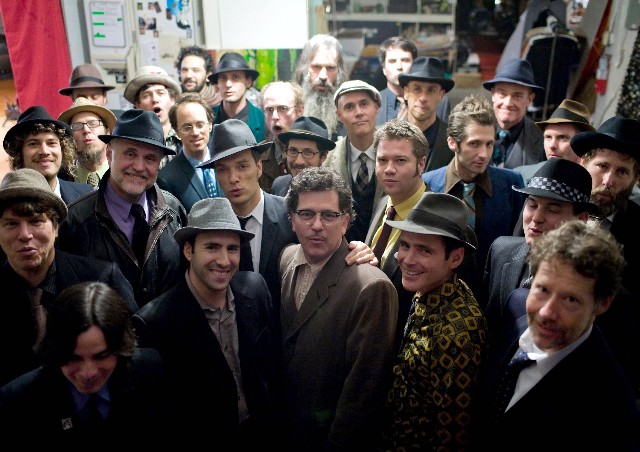 Take 20 men. Which isn't always easy, and sometimes involves some looking, and sometimes the men you wan to take don't want to stop what they're doing. Like if they're working with a lathe, or reading a novel, or something.
Make sure those men can sing. And harder than just singing -- make sure they have stand-alone, a capella-nice voices. And confirm they like the memorable songs of one Leonard Cohen.
Then send them to the Echoplex, on Saturday, March 5, for a tune-filled night organized by brainy consortium 826LA. The 20-men group we're referring to here does actually have a name -- Conspiracy of Beards, which is catchy and old-timey and surely several other things ending in "y" -- and they hail from our friendly city up north, San Francisco.
Money raised goes to 826LA, which helps reading and writing programs. A ticket is $10, and, regardless of your age, you can go.
Oh, and lookee here. Tin Sandwich, another act listed, is walking the sepia-toned harmonica route. We're seeing a rapt audience festooned in fedoras, and we're happy with that vision.
Copyright FREEL - NBC Local Media