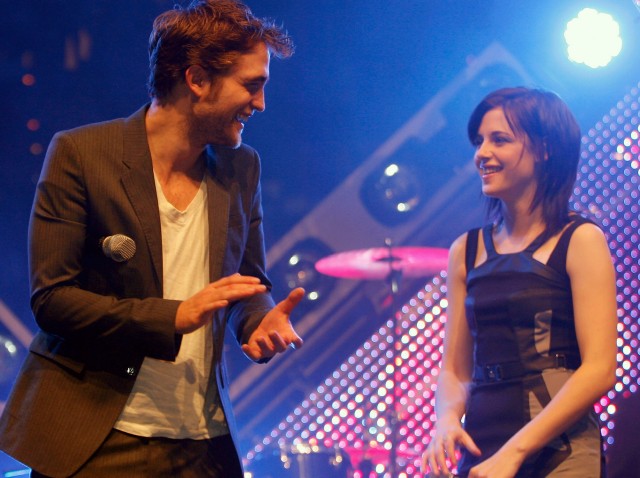 If you just like comic books, we recommend catching the Indian comic books exhibit at the Los Angeles County Museum of Art. It ends in two weeks, on Sunday, February 7th.
If you just like "Twilight," you're in luck come this spring, when "The Twilight Saga: New Moon" debuts on DVD and Blu-ray.
But if you like both, happy happy March to you. Happy March 16th, to be exact. That's when the much-awaited, much-discussed "Twilight: The Graphic Novel, Vol. 1" leaps, like a fleet vampire from a teen girl's window, onto a shelf near you.
EW has an exclusive preview. You'll probably go look. It can be hard to wait. We know.
We've talked about our affection for Golden Apple and Meltdown Comics, and we're hoping this book brings fresh fans to the stores. We think it will.
Copyright FREEL - NBC Local Media