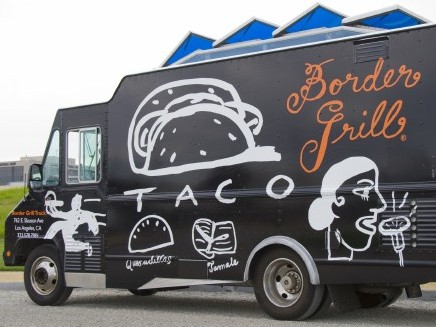 The LA food trucks have been in our hearts (and stomachs) for, well. Years now, but when national news takes note, we feel a swelling of local pride.
Can you feel local pride over a foodstuff you only eat? That you don't, yourself, make? We think so.
That pride swelled to major proportions when CBS Sunday Morning gave a number of our one-of-a-kind griddles-on-wheels the national shout-out over the weekend. With that in mind, and since Twitter recently introduced the oh-so-helpful Lists feature, and we can only assume you've got a list devoted to LA food trucks, we'll round-up the ones CBS spotlighted here:
@Marked5 ("Japanese Style Burgers")
@BorderGrill ("Gourmet tacos" and more)
@COOLHAUS (gourmet ice cream sammies)
@kogibbq (Korean BBQ Taco Truck)
@Letsbefrank ("Grass Fed Beef Hot Dogs")
Question: Can all five be enjoyed in one day? We're sure someone has a Twitter challenge going already.
Copyright FREEL - NBC Local Media