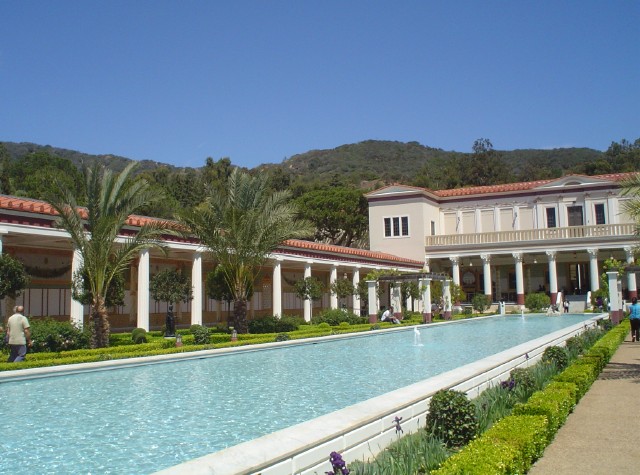 Were you the kind of kid that heard a delicious thing was free, and so you stood next to the candy bowl and finished it all in under five?
Yes. We were all that kid.
Now, as grownups, we're challenged, emboldened even, when we see that there is a marvelous free thing going down, and it is happening over one weekend, and there is a lot of ground to cover. Can we get to the bottom of the bowl when it comes to the Museums Free-For-All, which is occurring October 3rd-4th? No, but we'll make quite an impressive dent.
What's happening: some 24 art/history/culture institutions are opening their doors and not asking a thing of you in the way of cashola (wellll, some might still have parking charges, so you might check ahead of time).
Important! Hence the exclamation point. Some places are participating for only one day of the weekend, some for both days, so again, checking the list in regards to the museum you want to see is necessary. Preparation is key.
Now, to choose. The Hammer is on there. So is the Norton Simon and MOCA and the GRAMMY Museum. And several in Orange County, like the excellent Bowers Museum. (Please note that LACMA is not participating, but the next Target Free Holiday Monday is October 12th; also, LACMA is free every day after 5PM.)
We know. Some of the museums on the roster are already free. But, just. Get into the spirit of the thing. And, most of all, map it out, people of LA looking to save money and see things over the first weekend of October. Map. It. Out.
Copyright FREEL - NBC Local Media