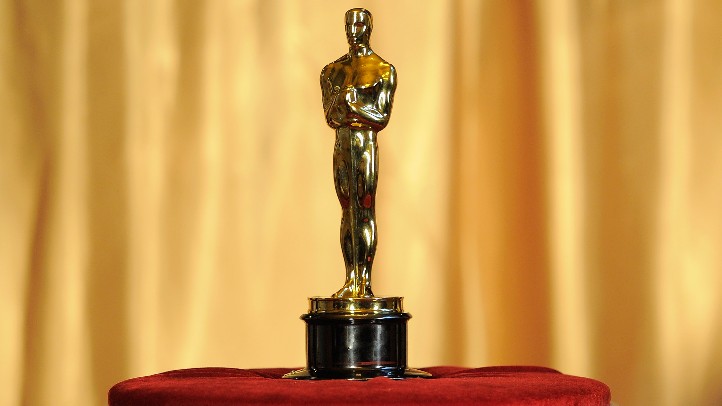 The week before Oscar Week unfortunately doesn't have a name quite as cool as Oscar Week -- and Week Before Oscar Week doesn't really trip off the tongue -- but it still is important in its own right.
Why, beyond the fact that this is about the time that star stylists and telecast writers kick into higher gear? Because it is just about now that people who follow the Academy Awards take stock on what they have and haven't seen (all of those office ballots starting to circulate help prompt that realization, too).
And with nine Best Picture nominees ahead, there are likely a few "haven't-seens" on everyone's roster. But, here's hope: AMC stages an oh-so-comprehensive Best Picture Showcase every year. The upshot? Take two Saturdays -- Feb. 18 and Feb. 25, in 2012 -- and screen all the Best Pic nominees over the two days. Ticket price? Thirty dollars for the first Saturday, forty for the second. That also nets a five-dollar gift card that you can spend on concessions (for each day you attend).
There's also a mega, see-all-nine event on Feb. 25 at select AMC theaters. Caffeine, a good night's sleep, and comfy pants. We're just sayin'.
Movies on Feb. 18? "War Horse," "Moneyball," "Tree of Life," and "The Descendants." Movies on Feb. 25? "Hugo" and "The Help" and "Extremely Loud and Incredibly Close" and "The Artist" and "Midnight in Paris."
Yowzie. Happy Week Before Oscar Week!
Participating SoCal spots include the AMC Burbank 6, the Broadway 4, and the Santa Anita 16.
Follow NBCLA for the latest LA news, events and entertainment: Twitter: @NBCLA // Facebook: NBCLA
Copyright FREEL - NBC Local Media