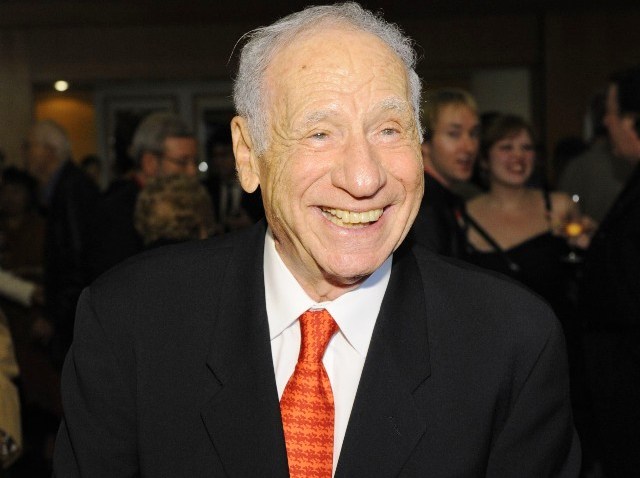 If you really, really meant to see Mel Brooks and Carl Reiner a couple of months back at The Egyptian, but you really, really couldn't get tickets, because it was just about as sold-out as something sold-out can be, life has a way of laughing again.
Mr. Brooks is scheduled to make an appearance at the Aero Theatre on Sunday, Oct. 17, and while his pal Mr. Reiner will not be there, the creator of "Young Frankenstein" and "Blazing Saddles" will be remembering another old friend and longtime collaborator: Dom DeLuise.
Mr. DeLuise passed away last year, but he left many a comedy for us to enjoy, including "The Twelve Chairs," which American Cinematheque informs us was Mr. Brooks' second film, and "Fatso," which starred not only Dom DeLuise but Anne Bancroft, Mel Brooks' partner-in-life-laughs.
"Fatso" is a good movie, if you've never seen it; "The Twelve Chairs" from 1970 involves a treasure hunt, as a few classic movies from that era do. Yes, we're thinking of "It's a Mad, Mad, Mad, Mad World," but then, we regularly just think of that movie several times a month. And now we're thinking of "Cannonball Run," which did star Mr. DeLuise, and is another movie we regularly think of several times of month.
Another nice thing from the Aero event: DeLuise family members will also be present. Bet on a lot of sharing of funny anecdotes and family memories.
Copyright FREEL - NBC Local Media