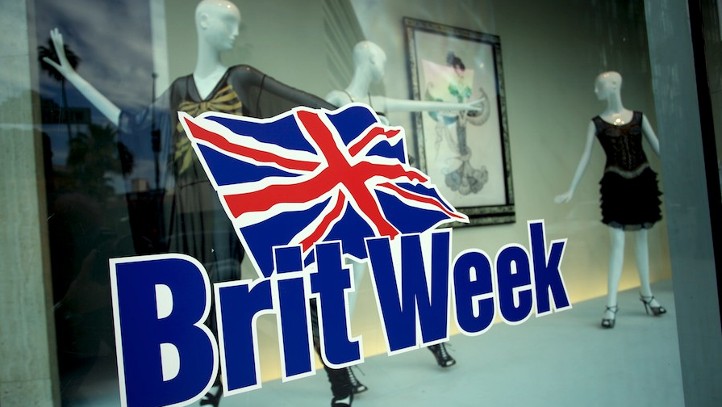 The organizers of BritWeek guesstimate that there could be around half a million British citizens living in Southern California. And while the entertainment industry is certainly a big draw, there aren't 500,000 British extras in the new "Pirates of the Caribbean" movie (not that we know of, anyway).
What's the draw? Make that "draws." There are plenty of commonalities and bonds between LA and London, and those relationships will be honored during BritWeek 2011, which runs from Tuesday, April 26 through Wednesday, May 11. Making it BritFortnightPlusaDay.
Aside: Writing this post without using the word "fortnight" was an impossibility, so we gave in.
BritWeek is lush with high-profile events, some public-ready, some flooded with stars. There's a photo exhibition feting famous photog Duffy. There's a Salute to British Design at the Pacific Design Center. And will Sir Ben Kingsley be chatting with Ian McShane? We wouldn't have posed the question if it wasn't so.
Like so many multi-week to-dos 'round our city, making the most of BritWeek will really require some serious schedule-looking and day-winnowing.
Our final question: Could the timing for such a fortnight have been better, what with Royal Wedding mania afoot? No, it could not have been. And can we leave this post without using the word "fortnight" for a fourth time? No, we certainly cannot.
---
Related: Looking to celebrate the royal wedding? Check out these local viewing parties.
Copyright FREEL - NBC Local Media