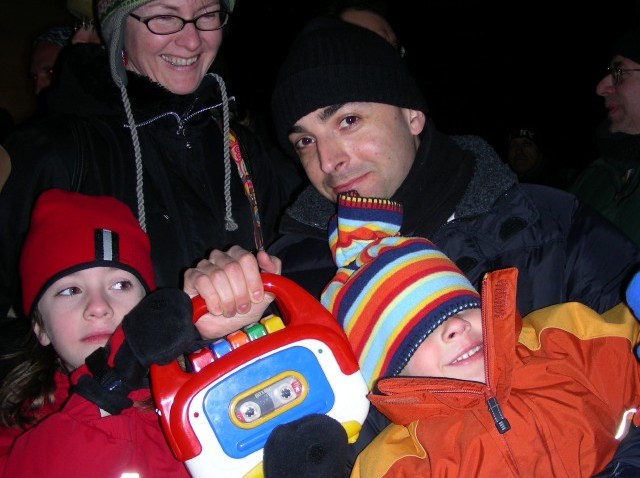 Think sound, heard outdoors on a December evening, always equals peaceful caroling and tinkling of tiny sleighbells? Au contraire.
Artist Phil Kline's Unsilent Night incorporates audio through a variety of sources, including boomboxes, and the curious and adventurous are invited to join the experiment. It started in New York coming up on two decades back, and has grown and grown like a great growing thing.
How great? You can get unsilent in cities around the world, including Berlin, Melbourne, and Vancouver. Plus a whole host of places in the U.S. Last year, in LA, it raised some happy noise in Pan Pacific Park.
The festive 411: People show with boomboxes -- you still have yours stashed above your bed, yes? -- and sing, creating a glorious and spirit-raising cacophony of symphonic proportions. Read more about the merriment and how it all goes down.
It's free, and it is headed for the Spring Street Arcade building downtown on Thursday, December 10th. Time is 7:45PM. Not Pan Pacific. Downtown. Stocking caps on, singers/boombox-ers.
Copyright FREEL - NBC Local Media