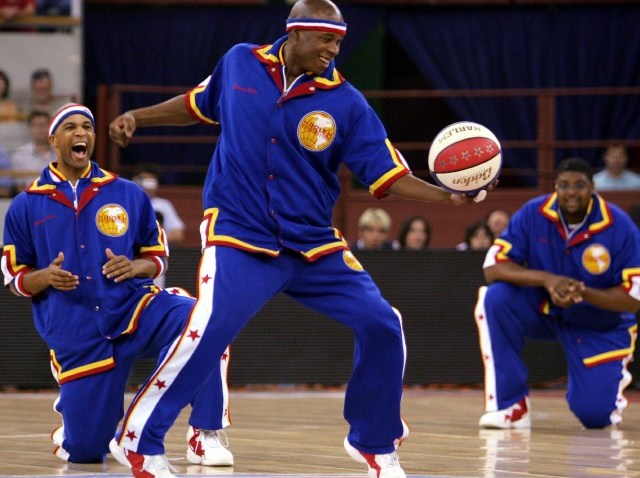 Maybe the whole drippy candle, and the swooning violin music, and bottle of something grape-ish, isn't your deal.
Oh, you like love. No one's saying you don't. But come Valentine's Day, you just can't do the whole Valentine's thing.
Or maybe you can, and do, but you like something with a bit more zip and flair with your romantic holiday. That's fine. Better than fine. Because our city has so many options in the having-fun-together department, someone could spend a year and a half cataloging 'em (we're still working on it).
The Harlem Globetrotters are certainly in the having-fun department, so good thing they'll be at STAPLES Center on Sunday, February 14th.
The team, which has been around for over eight decades (!), is famous for two things: comedy showmanship and amazing athleticism. We'll add community spirit to that list, too; were you able to make the Hollywood day a week or so back, when team members were handing out citations (read: free show tickets) to good citizens? So nice.
If you're a huge Globetrotters fan, and who isn't, be sure to see them at the Honda Center on Saturday, and then again in Ontario on Monday the 15th.
Copyright FREEL - NBC Local Media