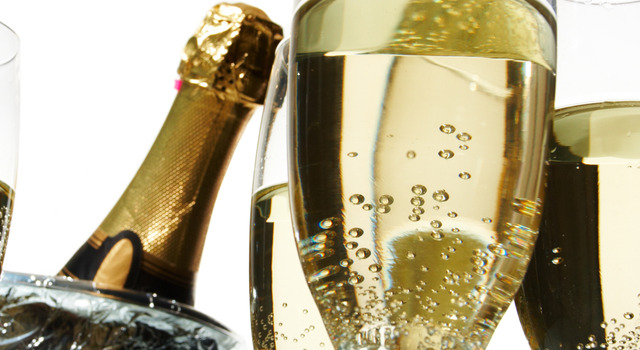 SPRING STREET FAIRS... are such a cheery sign of loungier, livelier days ahead -- aka summertime -- that they should practically appear alongside daffodils and bluebirds as signs of the sweetest season. Fairs go indoors during the winter, for the most part, and if they're al fresco, count on attendees and organizers huddling inside tents near heaters (yes, even in not-so-wintry California). But when spring arrives, and booths filled with crafts and more line streets, you can set your watch for summer, as sure as you can upon seeing the first iris or jasmine bush abloom.
VENTURA... has long had a handle on street fairs, being securely snug between two we-want-to-be-near-those things: the Pacific Ocean and wine country. The Pacific lends the breezy vibes while wine country, and now the rising craft beer scene, lend the libations. But the town is going a bit further this spring, or, rather a bit fizzier, with Champagne on Main. It's the inaugural outing for this definitely wine-nice happening, but wine with a bubbly component: Champagne and sparkling wines will be the focus, as well as, of course, wines and beers. (You really can't throw a bash in Ventura County, with all of its accoladed vineyards and brewhouses, without some straight-up merlots and ales saying hello.)
SATURDAY, APRIL 18... is the date, and the tasting of bubbly beverages will go on for three afternoon hours: 1:30 to 4:30 p.m., to be specific. The street fair will lend color and things-to-buy-or-browse, and a VIP lounge with chocolate and bites is available for those who want to go for the VIP sort of ticket. Are there hotels nearby for staying over after all of that sippage? Yes. Will a fifty-buck general ticket get you lots of sudsy and sparkling-wine-ish samples around Ventura's pleasant Main Street? You bet.
Copyright FREEL - NBC Local Media