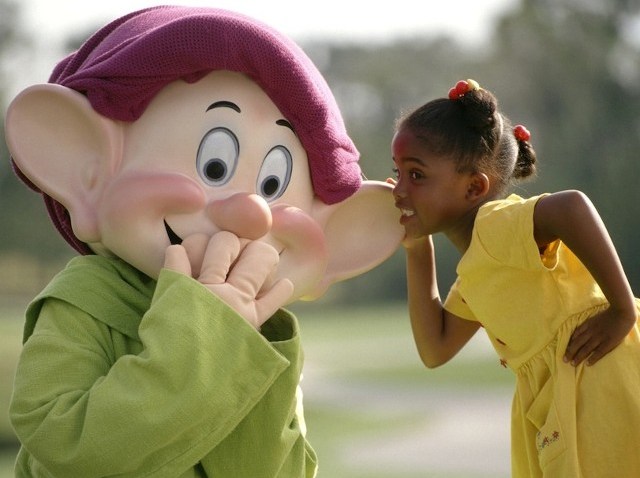 Don't even start us on Smee.
Captain Hook's giggly if somewhat ineffective first mate was a Disneyland staple back in the day -- if you're of a certain age, "back in the day" means your younger days, we trust -- but he hasn't been seen around Anaheim for awhile.
Missed him lots. You too?
Now Smee is returning in all of his knit-capped bespectacled-ness, for one weekend only, along with Captain Hook, and Wendy, and Clarabelle Cow, and all Seven Dwarfs, and several other well-known characters.
It's Character Fan Days, they're running from Friday, Jan. 28 through Sunday, Jan. 30, and visitors to Disneyland will get to once again see several of the in-costume favorites that they remember from when they were kids. (Hours are 10 a.m through 5 p.m., near Big Thunder Ranch Barbecue.)
Grumpy, we bet, will have people going gaga. Us? We're Happy lovers, ourselves.
You can see the full rundown of characters expected to show, and learn more about the voting that is behind who got chosen, here. Nearly 50,000 people made suggestions, so this is the creme de la creme. Heigh ho, indeed.
Copyright FREEL - NBC Local Media